Change Leadership Conference: Leading Change in Today's Business Environmen...
Description
Accelerate Your Change Leadership for Today's Fast-Paced Business Environment!
Get Insider Knowledge, Tips and Strategies, and Learn How YOU Can Respond To Change Faster & Better.
The need to keep up with the furious pace of change is a challenge we all share. We are constantly being confronted by changes in technology, digital trends, customer expectations, big data, innovative practices and our stakeholders expectations of increasing ROI.
Join world-renowned Leadership and Innovation experts, John C. Maxwell, ranked #1 global leadership expert, speaker to Presidents of nations and world's top business leaders; Jeremy Gutsche, CEO of Trend Hunter, and disruptive innovation expert; and Paul Alofs, CEO & President Princess Margaret Cancer Foundation on May 31st for a one-day learning and discovery event on leading change and innovation.
Alongside, will be an esteemed panel of Canadian industry leaders - Dean Steven Murphy of Ted Rogers; Gail Severini, VP Organizational Change Management of Holt Renfrew; Laura Fisher, VP HR Shared Services of RBC, and Helen Wang, VP Lean IT of Scotiabank – who will share their change leadership tools, strategies and innovative practices that have driven them to the forefront of their industries.
You will gain insights on:
Leadership strategies on how to effectively lead change in your organization

How to manage resistance to change in your organization

How to mobilize your team to adopt and manage change

Strategies and practices to lead Innovation in your organization

Review of real-life case studies on leading change and innovation for success
To register immediately, visit www.thechangeleadership.com or contact us now to get more information on 416 915 4161


AGENDA
7:30am – 8.00am
VIP Registration, Breakfast, Networking, Pictures and Meet & Greet with John C. Maxwell
8:00am – 9:00am
Breakfast Session on 'How to Create a Culture of Change' with John C. Maxwell (VIP Passes only)
8:30am – 9:30am
Professional & General Registration, Tea/ Coffee Reception, Networking and Exhibitions
9:30am – 10:00am
Opening Remarks, and 'Disruptive Leadership – Canada 150' with Paul Alofs, President and CEO, The Princess Margaret Cancer Foundation
10:00am – 11:30am
'How to Lead with Influence' and a Q&A session with John C. Maxwell,
11:30am – 12:30pm
Networking Lunch (VIP & Professional Passes only), Pictures and Exhibition
12:30pm – 2:00pm
'Disruptive Thinking and Innovation: How to respond Better & Faster', and Q&A Session with Jeremy Gutsche
2:00pm – 2:30pm
Tea/ Coffee Break, Exhibition
2:30pm – 4:00pm
Panel Discussion on Leading Innovation and Disruption and Q&A Session with Dean Steven Murphy, Gail Severini, Laura Fisher, and Helen Wang.

4:00pm
Close
SPEAKERS
John C. Maxwell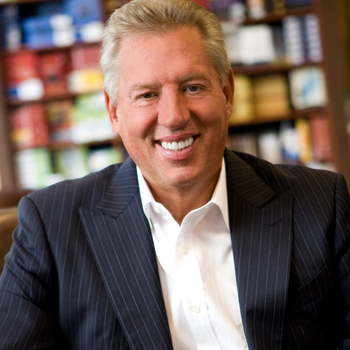 John C. Maxwell is a number one New York Times bestselling author, coach, and speaker who has sold more than 25 million books in 50 languages.
John C. Maxwell is a number one New York Times bestselling author, coach, and speaker who has sold more than 25 million books in 50 languages.
In 2014, he was identified as the #1 leader in business by the American Management Association® and the world's most influential leadership expert by Business Insider and Inc. magazine. For six years, Maxwell has been voted the top leadership professional on LeadershipGurus.net.
Called America's top leadership authority, Maxwell received the Mother Teresa Prize for Global Peace and Leadership from the Luminary Leadership Network in 2014.
As the founder of the John Maxwell Company, the John Maxwell Team, and EQUIP, he has trained more than 5 million leaders in nearly every country of the world. Each year, Maxwell speaks to Fortune 500 companies, presidents of nations, and many of the world's top business leaders."
For more information about him visit www.JohnMaxwell.com
---


Jeremy Gutsche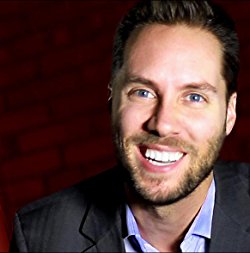 Jeremy Gutsche is an award-winning innovation expert, "one of the most sought-after keynote speakers on the planet" and the CEO of Trend Hunter - the world's largest, most popular trends & innovation website, with over 2 billion total page views from 100,000,0000 people.
Prior to Trend Hunter, Jeremy grew a $1 billion portfolio for a bank, so he knows how to make money. Now, 400+ major brands, billionaires and CEOs seek him out to reinvent their management, strategy, and culture of innovation to better adapt to rapid change. He even helped NASA prototype the Journey to Mars.
Gutsche shows audiences how to use methodical innovation to generate ideas and kick-start creativity. He possesses a unique perspective on innovation in the business context, and draws on his background in corporate strategy to provide inspiration and tools to generate ideas, stimulate creativity and unlock potential. He will help you become a disruptor and not a follower.
He is the author of the New York Times bestseller Better and Faster: The Proven Path to Unstoppable Ideas, a CEO Read "Select" book. His book, Exploiting Chaos, was named an Inc. Best Book for Business Owners, and was a #1 bestseller on the 800 CEO Read list. He holds an MBA from Queen's, is a CFA, and studied innovation at Stanford's Graduate School of Business.
You can only imagine the fast and furious journey he is going to take you on.
This day WILL change how you view your business. Can you afford to not attend? Who needs to come with you and hear these important messages?
Get your tickets before they sell out. And upgrade to get your limited edition VIP tickets so you can meet John C. Maxwell in person over an intimate breakfast.
To register immediately, visit www.thechangeleadership.com or contact us now to get more information on 416 915 4161