Description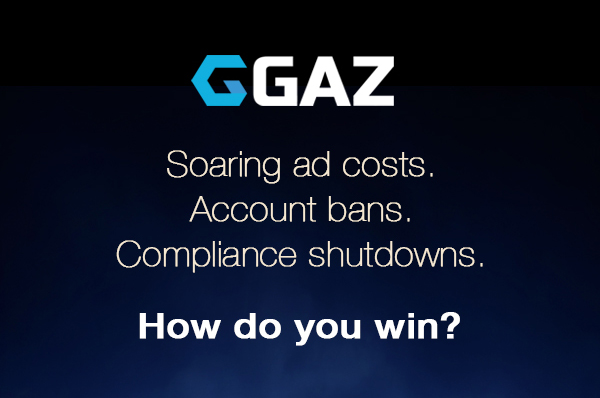 Using last year's playbook is a surefire way to struggle as an affiliate marketer. That's why Global Affiliate Zone, the leader in effective education for affiliate marketers is doing a complete overhaul of our industry-leading system. We've already made our fair share of expert affiliate marketers, and our new system is going to ensure that the obvious choice for affiliate education for years to come. We will be announcing and explaining all the exciting changes at Change the Game, and we want you to be there!
Most importantly, this event is about helping you continue on your own journey to get amazing results as an affiliate marketer. It wouldn't be a Global Affiliate Zone event if there wasn't a ton of useful knowledge for affiliate marketers and a climate of unlimited energy and motivation.

When you attend Change the Game, you're going to make money, make friends, and make memories.
The knowledge you gain at Change the Game will empower you to make more money as an affiliate marketer, no doubt about it. We'll help you improve every aspect of your marketing funnels.
One key to making and enjoying money is to be friends with the people who make you better. You'll want to stay connected with the people who attend Change the Game, because they will help you at every step in your journey.
And we're going to have tons of fun and make tons of memories. Not only are we going to be in Vegas together, but we've got tons of top-secret activities planned that will engage your mind and bring out the competitor in you. So don't waste time, get your ticket now before the price goes up!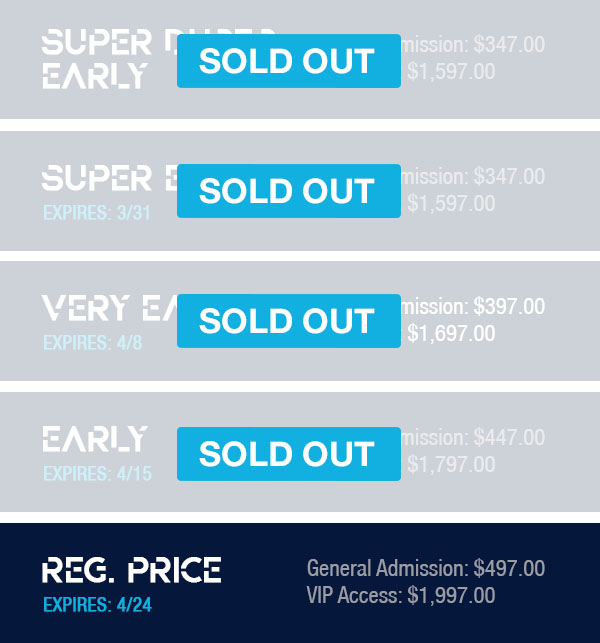 We'll be releasing the final list of speakers any day now, but we promise you are going to learn from the most talented affiliate marketing experts in the business. These are people who have been there and done that, and they can take you where you want to go. Hear from the likes of Kameron George, Mathieu Jang, Joe Shurtz, and more!

The full agenda will be published soon, but this event will be equal parts marketing empowerment, competing against attendees for prizes, and enjoying each other's company. The basic event outline is as follows:
Check-In and Networking (Thursday, April 25th)

Conference Day One (April 26th)

Conference Day Two (April 27th)

VIP Experience (April 28th)

You'll want to be a VIP if you care about 2 things: exclusive access and awesome experiences.
As a VIP, you'll experience reserved seating, premium snacks, upgraded meals, and other perks throughout the conference.
There's also a full extra day just for VIPs. You'll get to spend the day hanging out with conference speakers. You'll have the opportunity to get individual attention and help to solve your biggest challenges as an entrepreneur.
Almost as important, you're going to have a ton of fun with some awesome off-venue experiences. Ever wanted to play capture the flag in a Dune Buggy? We're doing that. Not everything will be high adrenaline though. Plan to relax your body and engage your brain as you play through one of Vegas's best puzzle rooms with event speakers and other VIPs.

Fresh Wata Studios is a very cool space. You're going to love the look and feel of this intimate setting right off the strip.
3905 W Diablo Dr.
Las Vegas, NV 89118

With Uber, you can stay anywhere you like and easily get to the venue. If you want a short walk, here are some recommendations to consider based on your budget.
$ - Holiday Inn - 5760 Polaris Ave.
$ - Hampton Inn Tropicana - 4975 Dean Martin Dr.
$ - The Orleans Hotel and Casino - 4500 W Tropicana Ave.
$$ - Fairfield - 5775 Dean Martin Dr.
$$ - Residence inn by Marriott - 5875 Dean Martin Dr.
$$$ - Mandalay bay - 3950 S Las Vegas Blvd.