Description
Come and Celebrate Social Entrepreneurs at Okanagan Changemakers' Third ChangeUP!

Okanagan Changemakers invites you to celebrate our local social entrepreneurs who will pitch their innovative solutions to social and environmental challenges at this year's ChangeUP on Thursday, November 2, 2017 at the Kelowna Community Theatre.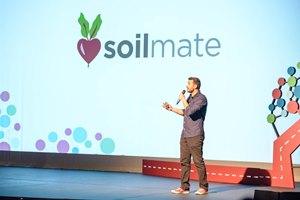 This year's ChangeUP, Okanagan Changemakers' third pitch competition, will feature three Youth and three Adult finalists who will present their ideas for tackling some of our community's most difficult challenges.
Through live voting, you will select the best social impact initiative in each category with cash and in-kind services on the line.

Keynote Speaker Murad Al-Katib
In addition to the pitch portion of the evening, Okanagan Changemakers is thrilled to announce that Murad Al-Katib, the Ernst & Young Global Entrepreneur of the Year and founder of AGT Foods and Ingredients based in Saskatchewan, will be the guest speaker.
Under Murad's leadership, AGT has delivered 700 million refugee meals made of Saskatchewan lentils, chickpeas and wheat into the United Nations Syrian refugee program.
"It's an excellent thing that Canadian and Saskatchewan products are contributing to the food security we need," said Al-Katib.
"We recognized that if we could innovate, we could help by bringing a lower cost to their program, which would allow them to feed millions more people."
AGT is continually growing due to Al-Katib's entrepreneurial approach to sustainable agriculture, but he's far from done.
Join us on November 2nd, 2017 to hear Al-Katib's story, learn about his work with Syrian refugees, and how he has used his success to encourage positive change not only at home but around the world.

Pitch at ChangeUP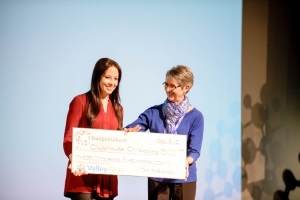 Individuals and organizations interested in pitching at ChangeUP can complete an online application on Okanagan Changemakers' website or at the application form here. Deadline for submission is 11:59 p.m. PDT, Saturday, September 30, 2017.

For further information, contact contact@okanaganchangemakers.com.

*No refunds on tickets bought, but transfers are definitely ok with us!

Date and Time
Location
Refund Policy