Description
On behalf of HC Link, District of Timiskaming Social Services Administration Board, City of Temiskaming Shores, Timiskaming First Nation, and the Town of Cobalt, we would like to invite you to participate in a Regional Gathering!

Our aim for this event is to explore how the community members of Timiskaming can collaborate to achieve long-term prosperity for all. Your regional expertise and leadership will be important contributions in our objective of having an inter-cultural, multi-sectoral dialogue where everyone feels engaged and included. To continue building all of our capacity as community members, we are also planning to have workshops and speakers so that everyone can come away with new connections and information. This event will be held in English.*
Join this event to:
✔ define and prioritize Timiskaming community members' needs and interests to inform next steps for collaboration in the community
✔ strengthen Timiskaming community members' capacity to collaborate and work collectively in a Good Way
✔ identify next steps by exploring how community hubs are a possible solution to make life easier for people and to sustain services in Timiskaming

For more details on the keynote speakers, Charles Cirtwill, CEO and President of Northern Policy Institute, and Karen Pitre, Special Advisor to the Premier on Community Hubs (livestreaming), as well as incredible panelists, please visit HC Link. Agenda for the day to come.
*Notez qu'il aura l'option de participer à une table ronde avec d'autres francophones. Aussi, si vous êtes francophone ou bilingue, venez résauter lors d'un 5 à 7 au Timiskaming le mardi 10 janvier 2017. C'est une opportunité pour discuter de vos expériences de collaboration et de partager des outils en français sur le développement de partenariats. Inscrivez-vous ici.
Gathering Partners
District of Timiskaming Social Services Administration Board
City of Temiskaming Shores
Timiskaming First Nation
Town of Cobalt

Gathering Sponsors
Northern College
Les Suites des Presidents' Suites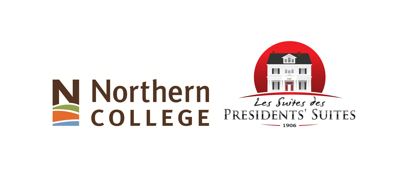 Hashtags: #TimiskamingNow #rassemblerCS #Link4HC