Description
Come celebrate the holidays by joining jhr for an evening of culture, cause and celebration at the original showing of Changing the Picture: jhr's inaugural Art Auction. The event, in support of jhr (Journalists for Human Rights), will feature unique work from artists across the country, each giving their take on "hope, empowerment, human rights, social issues and change."

Held on Dec 9th at Propeller Art Gallery in the heart of Toronto's cultural Mecca, the show will raise funds for human rights and will highlight art's ability to create awareness and inspire change.
Changing the Picture will feature work from artists such as:
Jonathan Hobin: showing a piece from his controversial series "In the Playroom," featured in Maclean's and on CBC's George Stroumboulopoulos Tonight.

Georgia Fullerton: whose piece "Young, gifted and black" was recently featured at the Royal Ontario Museum – July 2010

Sio: whose installation was recently featured at ScotiaBanks 2010 Nuit Blanche

Also featuring Magalie Han Hung Pew, Christian Mcleod, Henna Kim, Tom Rideout, Mac McArthur, Cathy Keum and many more
Sponsored by Steam Whistle Breweries, the evening will be complete with drink, hors d'oeuvres and live jazz and blues.

Proceeds from the event will support jhr's projects and the Canadian art community. On the eve of human rights day, let's take a break from the busyness of the season and focus on the possibility of positive change.
** A limited number of tickets will be available at the door for $15. Not able to attend? Consider donating to the cause at www.jhr.ca/en/donate_hp.php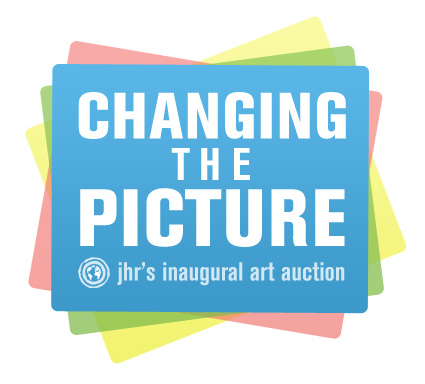 Who: jhr (Journalists for Human Rights)
What: Charity Art Auction
When: Thursday December 9th, 6:30-10:00pm
Where: Propeller Centre for the Visual Arts, 984 Queen Street West
Why: Raise money for jhr while also supporting the local art community
How: Admission is $10 online. A limited number of tickets will be available at the door for $15.
For more information please contact Aileen Doyle, Community Programs Coordinator, at aileen@jhr.ca or 416.413.0240.
Follow us here:
twitter.com/jhrnews or use the hashtag #changethepic