Changing Zoning From Single Family to Multi-Family – Boots On The Ground

Saturday, 12 May 2018 from 9:00 AM to 4:00 PM (EDT)
Event Details
Thinking about making the transition into multi-family but not sure on the first steps? Maybe you're already looking into this type of investing but you haven't been able to find a cash-flowing property.
Why not join us on Saturday May 12th from 9am-4pm and get a new take on multi –family strategies and learn from some of the best in the industry.
Jeff Reed from Distinct Properties has recently purchased a single-family home in the Cobourg area. He is currently in the process of making some BIG changes to this property and some BIG headline news in this region. Instead of sitting in some classroom for the day we've decided to do this event onsite with hardhats and steel toe boots. You will learn everything you need to know about converting a single-family home into a multi-family dwelling.
Jeff has proposed to the city that he would like to convert this heritage home to a legal 5-unit apartment complex following the city guidelines and regulations.
The House he is converting is approx. 5000 sq. ft. and built in 1904. Participate live and onsite with Jeff and the team as they walk you through step by step of this incredible transformation.
Here's what you will learn:
Making the transition from single to multi-family

Working with the city and the do's and don'ts

Understanding Zoning and the pitfalls to avoid

The design and architect process from beginning to end

Learn how to finance the construction of multi family properties

Learn how to analyze a deal
And much more!
This is going to be a very small setting so book your tickets now to secure your spot.
We won't be doing this hands-on training again anytime soon.
Jeff Reed - Contractor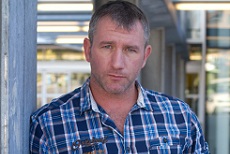 For over two decades Jeff Reed has worked in real estate related professions. As a master carpenter, project manager, successful house flipper and investor, Jeff Reed has become an authority and subject matter expert in the real estate industry. Due to his reputation Jeff has grown his business and has become sought after for his lectures and writings to instruct and develop real estate renovation courses. Occasionally, Jeff takes on renovation projects for his clients. You are invited to benefit from his many years of skills and knowledge.
Marcel Greaux - Financing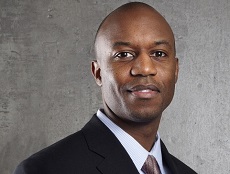 Marcel Greaux is an active Real Estate Entrepreneur, Private Lender, Mortgage Agent. As a trusted source for real estate advisory, Marcel employs a consultative approach in working with his client-partners to structure and obtain real estate financing in conjunction with their portfolio goals & objectives. As a private lending specialist, Marcel provides his client-partners the education, advisory and deal flow opportunities for private mortgage offerings based on risk tolerance. Marcel is frequently called upon by Canadian Real Estate Wealth Magazine, Roger TV, and various GTA based real estate clubs as a guest speaker. Marcel continues to be an active real estate investor & developer specializing in the acquisition of under-performing, under-valued multi-family & condominium residential investment properties.
Marcel is dedicated to philanthropic efforts on education for youth in the poorest countries. The Greaux Foundation, collaborates with charities who believe in transformation & global abundance. We engage in partnerships with charities that share our philosophy and values of integrity, trust & respect for all humanity. 


Christopher Hummell – Real estate Agent/Investor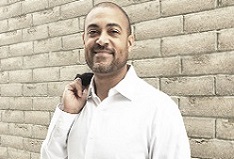 Chris has been investing in rental properties for near a decade.  He is a full-time investor and a full time real estate agent.  Over this period Chris has contributed to various projects and has worked with some of the best in the industry.  Having won several real estate awards himself and being profiled in several RE Investment magazines and articles, he continues to contribute his knowledge and experience with web articles, videos, seminars and events. 
He has transitioned from single family properties to multi-unit properties and truly enjoys taking the hands-on approach to the construction and management aspects of these properties and projects.  Chris can be very technical and understands how to analyze properties and numbers and he helps his clients and his investors do the same to get the most value out of their properties. 
Chris has a background in sales, public speaking and marketing. He prides himself on his people skills and aspires to teaching others how to achieve their financial goals through real estate investing and taking action. One of his personal goals is to mentor disadvantaged youth to show them that anybody can be successful and achieve their dreams. He has a family with two beautiful young children whom he adores and loves to spend time with.
Gary Hibbert – Real estate Agent/Investor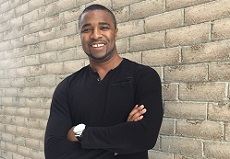 Gary Hibbert is a fulltime Real Estate investor, licenced Real Estate agent, achieving various Realtor awards and educator. In 2008 he purchased his first investment property and through hard work and dedication left the regiment of the corporate world to become a fulltime entrepreneur in 2014.
Gary has helped hundreds of clients with creating a wealth strategy plan through public speaking, online webinars and even has his own Podcast channel dedicated to inspire and educate anyone willing to change their mindset. He continues to play an active role in his community by attending corporate, private and school events to educate adults and especially children. Gary's inspiration and hard work comes from his passion in helping others and wanting to make a difference in their lives.
"Being able to design a lifestyle of your choice is not an easy feat however, it's attainable as long as you have passion and know what your 'why' is. 

Andre Sherman - Architect and Design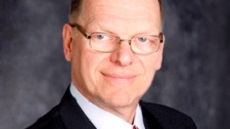 Following my graduation from the University of Waterloo, Ontario in 1978 with a Bachelor of Architecture degree, I was accepted to membership in the Ontario Association of Architects in 1982. During the years following graduation I held various responsible positions with several local consulting firms leading to the establishment of my own architectural practice in 1982 operating under the name of Andre Sherman, Architect.
My architectural consulting firm has been providing consulting services to the development and construction industry on a wide range of types and sizes of projects. The services offered by my firm and its associate consultants have encompassed the following aspects related to building design, construction management and real estate development.
Save This Event
When & Where

Cobourg

Cobourg, ON
Canada

Saturday, 12 May 2018 from 9:00 AM to 4:00 PM (EDT)
Add to my calendar
Organizer
Smart Home Choice is a full service Real Estate Investing firm and specializes in the Durham Region and surrounding GTA area. We are one of Durham Region's largest group of Real Estate investors and offer expert advice when it comes to Real Estate Investing.
Our mission is to educate investors to allow them to make informed decisions in their investing strategies. We accomplish this through various channels. 
Changing Zoning From Single Family to Multi-Family – Boots On The Ground