Event Information
Refund policy
Contact the organizer to request a refund.
Eventbrite's fee is nonrefundable.
Character development class. Understanding how small gestures can make or break your auditions.
About this event
This is a character study and development class. Will work on short scenes, monologues and the art of performing. Remember practise makes perfect. We ONLY take 15 students. Please inquire before registering. To save a spot please register online or send an e-transfer. We will be doing this virtually due to the circumstances on Zoom.
This class takes place every Thursday night from 6:30pm to 7:30 pm. Make sure you have your notebook and pen, a quiet spot to listen and learn! You must have a good internet connect for Zoom classes to work. We will be covering lots in short amount of time. It is best to use Zoom on your computer and not phone.
April 15th- Stay in character. One person will be a 911 dispatcher as the other person is going crazy. The dispatcher must remain calm at all times. Learn particular action gestures that you can bring into your scenes. All small movements are important to bringing your character to life. Lets see it. Homework: Memorize a FILM monologue of your choice.
April 22nd-Perform your monologue three times leading with different parts of your body including: your stomach, your eyes, and your heart. See how the scene changes. Will include feedback for monologue. Will discuss how when you lead with different parts of your body it changes your character. Homework: Write your own monologue where you hear voices. Play all those different characters and gestures that they would do. Dress in Earth colors. It's Earth day.
April 29th-Perform your own monolgue. Looking foward seeing all the different characters. You will be given redirection here to practise taking direction and being able to do it. Homework: Pick an animal like a squirrel and embodied that animal for your scene. You will have to pick two different animals and will see both the scenes. You can upload it to youtube as unlisted and share it with me so we can share with the class.
May 6th -Will watch your own Monolgoue. Dress like your animal that you picked. I will get you to do it one more time with a redirection live. Get feedback. Talk more about characterization and development.
Class is only $100.00 to avoid FEES make sure you e-transfer and email to lisameuser@themeusproductions.ca. I know that times are tough now so I made it a low rate but if you still can't afford it and really want to take the class please message me privately. PLEASE note this has nothing to do with the talent agency and is an OPTIONAL class. Let's learn.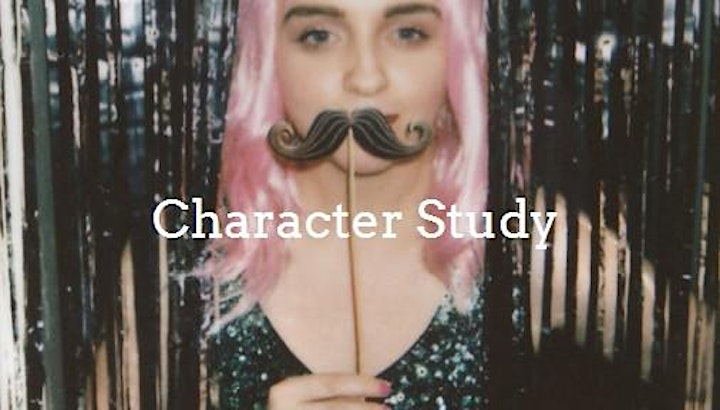 Date and time
Location
Refund policy
Contact the organizer to request a refund.
Eventbrite's fee is nonrefundable.