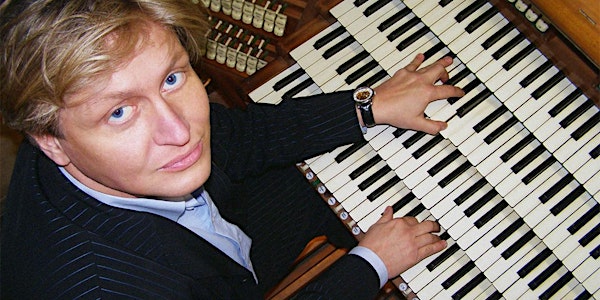 Charity concert by Xaver Varnus to help the refugees of the war in Ukraine
Location
Notre Dame Cathedral Basilica
385 Sussex Drive
Ottawa, ON K1N 1J9
Canada
Refund policy
Contact the organizer to request a refund.
Eventbrite's fee is nonrefundable.
Charity concert by the legendary organist Xaver Varnus and his musician friends to help the refugees of the war in Ukraine.
About this event
The world-renowned Canadian organist Xaver Varnus was personally involved in the new war in Europe because of his European origins. The virtuoso and his musician friends will give a benefit concert for the refugees and orphans of the war in Ukraine on the magnificent Casavant Organ of Notre-Dame Cathedral in Ottawa. Proceeds from the concert will be donated to the war refugees through Hungarian Interchurch Aid
According to ticket offices and newspapers, Xaver Varnus is among the three most popular organists in the world – it is nearly impossible to get tickets to his sell out concerts. He has played virtually every important organ in the world, including those in Bach's Saint Thomas Church in Leipzig, Washington Cathedral, Notre Dame, Saint­-Sulpice and Saint­-Eustache in Paris, Berliner Dom, Canterbury Cathedral, as well as the largest existing instrument in the world, the Wanamaker Grand Court Organ in Philadelphia. Organist, impro­viser, author, lecturer and media personality, Varnus has had a dramatic impact on audiences' acceptance and appreciation of organ music. Over the course of his career, Varnus has played live to more than six million people worldwide, recor­ded fifty­ three albums, made sixty concert films, and written five books. His videos have sur­passed 28 million views on YouTube. Varnus' Bach concert film, recorded at his recital in the Berliner Dom, has become the most­ watched organ concert movie in music history, with 12 million views. His "Quadruple Platinum Disc Award" winning album "From Ravel to Vangelis", released by SONY in 2007, is the best­selling collection of organ recordings ever. "Varnus is a monster talent, every bit as stimulating and individual as the late Glenn Gould." These lines are by the distinguished North American critic Robert Everett­Green, which appeared in Canada's national newspaper, The Globe & Mail on 8 May 1986. A few years later, the Toronto Star music critic Ronald Hambleton wrote: "Varnus has been called the Horowitz of the organ, or contrariwise the Paganini of the organ. And even the Glenn Gould of the organ. But he is none of the above. Instead, he is plainly the Varnus of the organ, a self­ assured prodigy with a mind of his own". As a Canadian citizen, Xaver Varnus resides in Berlin, Germany, and in Brooklyn, Nova Scotia, Canada, where he is the artistic director of his international music festival hosted in his own concert hall, within a 19th century church building. The organ in Varnus Hall, the famous Casavant Frères factory's 3338th opus, is one of Canada's finest concert organs.