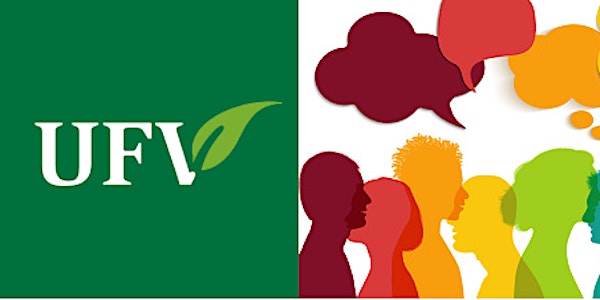 CHAT-A (Accessibility) for Faculty and Staff
A free platform for UFV Faculty and Staff to exchange dialogue, ideas and create action for greater accessibility within the UFV community
About this event
The UFV Centre for Accessibility Services will be facilitating dialogue on topics of accessibility. We encourage all UFV Faculty and Staff to attend and share their experiences, thoughts and ideas. Please register for any of the following sessions:
Wed August 4th @ 1:30 pm - 2:30 PM: What does Accessibility look like in a Post-Pandemic Classroom?
Wed October 6th @ 1:30 PM - 2:30 PM: Types of Accommodations (Inside and Outside the Classroom)
Wed December 1st @ 1:30 pm - 2:30 PM: Invisible Disabilities
Wed February 2nd @ 1:30 pm - 2:30 PM: Culture and Disabilities
Wed April 6th @ 1:30 pm - 2:30 PM: Ask CAS: Open d=Discussion on Disability and Accessibility at UFV
A zoom link will be provided on the morning of the event. Thank you!