Description
I believe that the greatest gift you can give your family and the world is a healthy you ~ Joyce Meyer


We are pleased to invite you to our next networking luncheon Wed. July 19th, 2017
Rôtisserie St-Hubert
290 Boulevard d'Anjou,
Châteauguay, QC J6J 1A1
(450) 699-2300
Reservation/Response required through Eventbrite
11:30-11:45am Arrival/networking
11:45-12:15pm Seating/lunch & infomercials
12:15-12:35pm Guest speaker
12:40-12:45pm Testimonials/referrals
12:45-1:00pm Networking/closing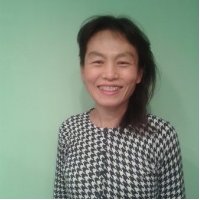 Our guest speaker is Anna Lei- Owner of C Santé
Naturopath, Specialist in Traditional Chinese Medicine
Healing for common, difficult diseases
Address: 75 Boul. St-Jean Baptiste, suite 250A, Châteauguay, QC,J6J 3H6
Tel: 514-663-0389 annasuccess777@gmail.com www.facebook.com/healthCsante
Monday to Friday with appointment
Anna Lei is a Naturopath and a member of the Association des Naturopathes Professionnels du Québec. She is also a Massotherapist and member of Regroupement des Massothérapeutes du Quebec.
Come hear from our member Anna Lei, about how to naturally treat insomnia which is a common and annoying problem for many. She will share tips on how to improve the quality of sleep, without any interruption until the next morning. Anna will enlighten us with her professional insights as to how you stay healthy and the causes of insomnia and an easy treatment to prevent it from hindering your sleep.
We look forward to meeting you, and learning about YOUR business.
Cheers!
Chateauguay Network Reseautage
Growing Your Business Together!