Description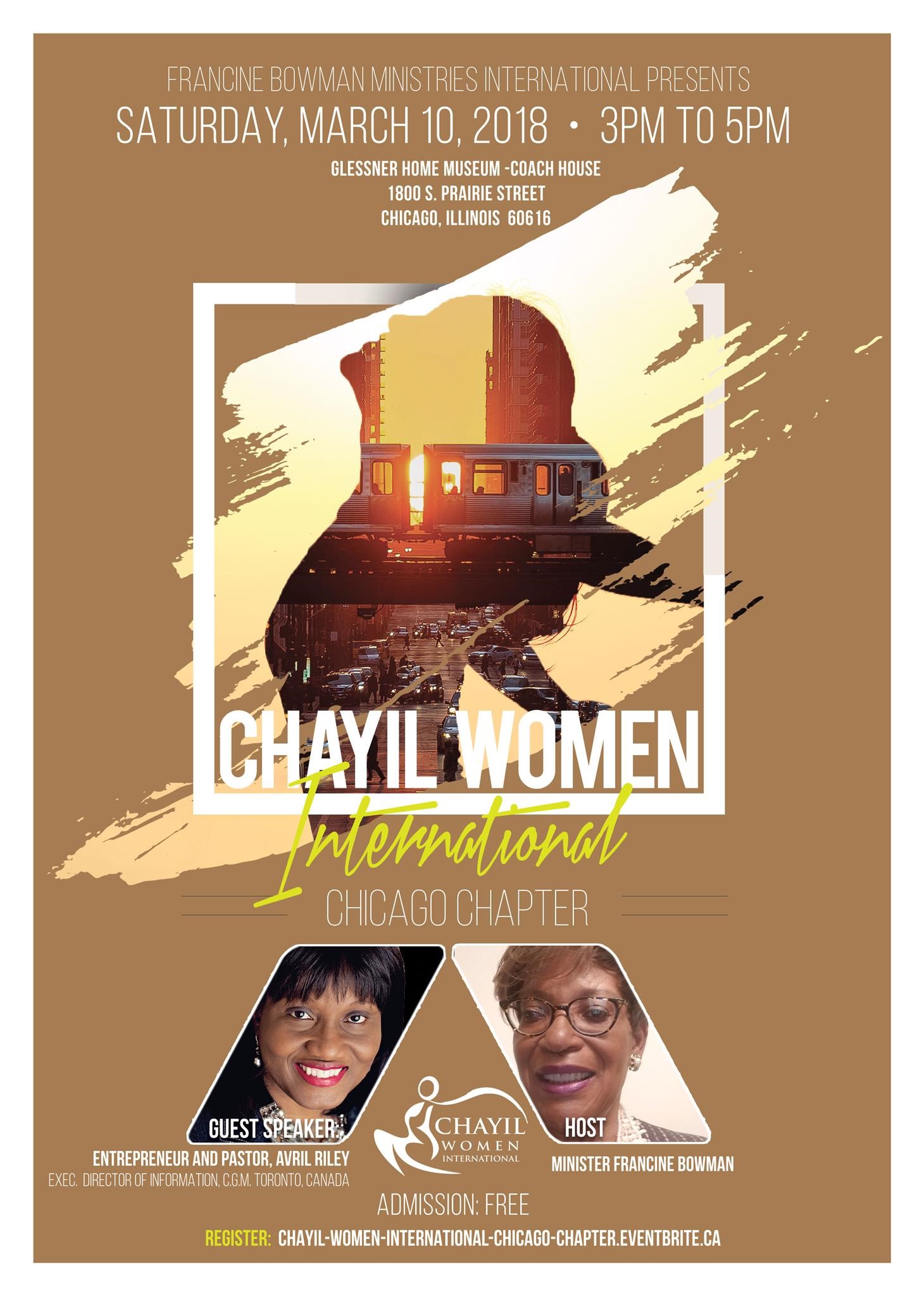 Chayil Women International is a global network of women who are passionately pursuing the Grace & Glory of The Lord Jesus Christ in all areas of their lives. Chayil Women are worshipping warriors, passionate servants and influential solutionists, destined to make our world a better place. We are a support group embracing each other with the love of Christ, powerful prayer intercession, interactive bible study, peer-coaching and giving encouragement to each other.
This event is the official launch of the Chicago Chapter, currently in other US cities, Canada, Africa, Indonesia, Carribean, South Korea, Jamaica, and United Kingdom.
EVENT DETAILS
Start Time:: 3:00 to 5:00 PM
Cost: Event is free. Registration is required
Guest Speaker: Entrepreneur and Pastor, Avril Riley from Toronto, Canada
Hosted By: Francine Bowman Ministries International
Refreshments: Light refreshments served
Parking: Gated parking is available but limited.
Special Notes: Childcare is not available


We welcome women, regardless of their beliefs and faith; who desire a transformation in their lives and families.
Create a new you, Rule your world!