Description
Raise a glass with us as we toast to your success at Cheers to Careers!
Are you trying to break into the industry, already working in a communications role, or simply looking for ways to stand out from the competition while searching for your next employment opportunity? This is the event for you. IABC Edmonton's annual Cheers to Careers event is always a fun evening of work and play—bringing together the best of networking and professional development for you to enjoy!
Speaker Sessions
Ever wonder what communications professionals wish they would have known when they were starting out? This year, Cheers to Careers will feature two speaker sessions where you'll hear insider tips for acing your communications career from some of Edmonton's best and brightest movers and shakers. Be sure to check out both sessions as all of our speakers will be available to answer any burning questions you have about building a career in communications!
First Speaker Session - 5:45–6:15pm
Kendall Barber, Co-Founder of Poppy Barley
Amanda LeNeve, CMP, Manager of Corporate Communications at EPCOR Utilities and Vice President of IABC Edmonton
Jessica Lucenko, Communications Director for Economic Development and Trade at the Government of Alberta
Second Speaker Session - 7–7:30pm
Resume Reviews
Don't know if you're standing out from the competition? We're here to help! Our always popular resume reviews are back for another year. This year's lineup of resume reviewers is comprised of IABC mentors and accomplished communicators, including:
Bring us your resume to receive valuable feedback and advice on how you can capture the attention of prospective employers and get that interview!

Advance your Education to Grow Your Career
Our friends at MacEwan University's School of Business and PR diploma program will be joining us to answer any questions you may have about their program offerings. Whether you want to be the best in business or perfect your public relations practice, a great education is a fantastic way to begin or advance your career.
IABC Jobline
Whether you're looking for your next job or your next employee, the IABC Edmonton Jobline is a useful tool for job seekers and employers alike. Our Director of the IABC Edmonton Jobline, Sabrina Licata, will be available to answer any questions you may have about looking for or advertising a career opportunity using this resource.
---
Speaker Session Biographies



Justin Archer, Co-Founder of Berlin Advertising & Public Relations (BRLN)
Justin leads Berlin's public relations practice. He works on high-stakes public, media and stakeholder relations files, and helps set the direction of many projects. Justin started his career in politics and then had a stint at another agency before co-founding Berlin in 2012. He is a big-picture thinker with a very clear understanding of media, politics and public sentiment in Alberta, and knows how to move the needle for clients when they have a lot at stake. As a transplanted Calgarian he insists he's not becoming an Oilers fan, but really, they're hard not to like these days.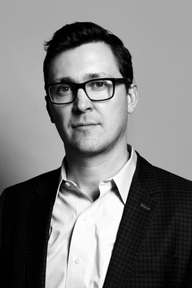 Catherine Bangel, Owner of Bangel PR
Catherine Bangel has been telling Edmonton stories to local, Alberta and National audiences for over a decade. Under her maiden name, Catherine Hillerud, she spent seven years working as a radio and television reporter at CBC Edmonton with stints at CBC Regina and CBC Yellowknife. Catherine then moved on to reporting for Global Television in Edmonton for five years.
During her reporting career, she has covered live breaking news including the Wabamun Oil spill, the RCMP shooting in Mayerthorpe, Alberta, Edmonton's largest residential fire in the MacEwan neighbourhood, and numerous Federal, provincial and municipal elections. She has filed nationally over her career for CBC Newsworld, the National and Global National. Her stories have also aired on U.S networks NBC and CNN.
Catherine has had a lifelong passion for fitness, and taught fitness classes with the City of Edmonton for a decade. Her other passions of health-conscious cooking, gardening, design and fashion give her the creative outlet to write and work in industries she loves. Including as the owner of her own public relations firm, Bangel PR: a boutique lifestyle PR agency specializing in publicity and event-driven media for small and medium-sized businesses with lifestyle, design, health and wellness, fashion and fitness brands.
Catherine has a Political Science degree from the University of Alberta and a Journalism degree from the University of Regina.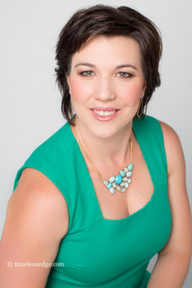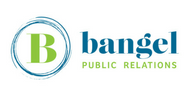 Kendall Barber, Co-Founder of Poppy Barley
Kendall Barber is the co-founder of Poppy Barley, a company rethinking every step of the footwear industry. Apart from creating a socially-conscious business, Kendall has committed time to serving the community as a member of 1000 Women Advisory Committee for Norquest College, board member for YWCA Edmonton, a run ambassador for lululemon athletica and supporter for Hope Mission Kids in Action. Barber was recently selected as Avenue magazine's 2014 Top 40 Under 40 list, Western Living Designers of the Year 'Ones to Watch' and Global Edmonton Woman of Vision. Kendall is a graduate of the University of Victoria. Barber resides in Edmonton with her husband and daughter.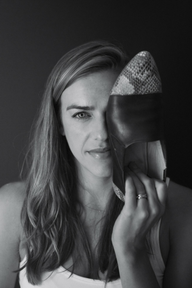 Amanda LeNeve, CMP, Manager of Corporate Communications at EPCOR Utilities and Vice President of IABC Edmonton
Amanda is the manager of Corporate Communications at EPCOR. She started at the company as a web content coordinator nearly seven years ago, seeing the position as an opportunity to get her foot in the proverbial door of Corporate Communications. She successfully worked her way up through the department and now manages a small team. Amanda is now also IABC Edmonton's Vice President. It's fair to say that she knows how to stand out and to build a career in a corporate environment.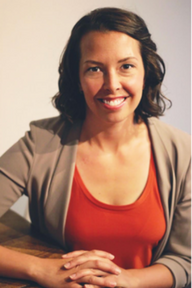 Jessica Lucenko, Communications Director for Economic Development and Trade at the Government of Alberta
Jessica Lucenko fell into the communications field accidentally about ten years ago when a summer-
student-writer gig turned into a full-time Public Affairs Officer position. Jessica has worked in several Government of Alberta departments – including Health, Environment, Infrastructure, Seniors & Housing – and was actively involved in 3 out of 3 of the most recent provincial disasters. She is particularly fond of emergency communications, issues management and translating bureaucrat-ese into normal people-
speak. Currently, Jessica is the Communications Director for Economic Development and Trade and
plans to stay there for a while – because public service is truly rewarding.