Join us for a session with Chef Brad Long!
About this event
Brad Long is recognized as one of the top chefs in Canada. His talents are highly acclaimed by some of the country's toughest food critics – VQA Restaurant Awards of Excellence and Globe and Mail Top 10 restaurants of the year.
Currently Long is chef and owner of Café Belong and Belong Catering. He is a Co-host of the Food Network smash hit Restaurant Makeover and is currently in post-production of a new provocative food documentary.
An active advocate for sustainable farming and ethical treatment of livestock, balancing work and family is vital to Long. When he isn't creating menus, speaking with farmers or checking the freshness of new produce, he relishes family time with his wife Sheryl and their five children.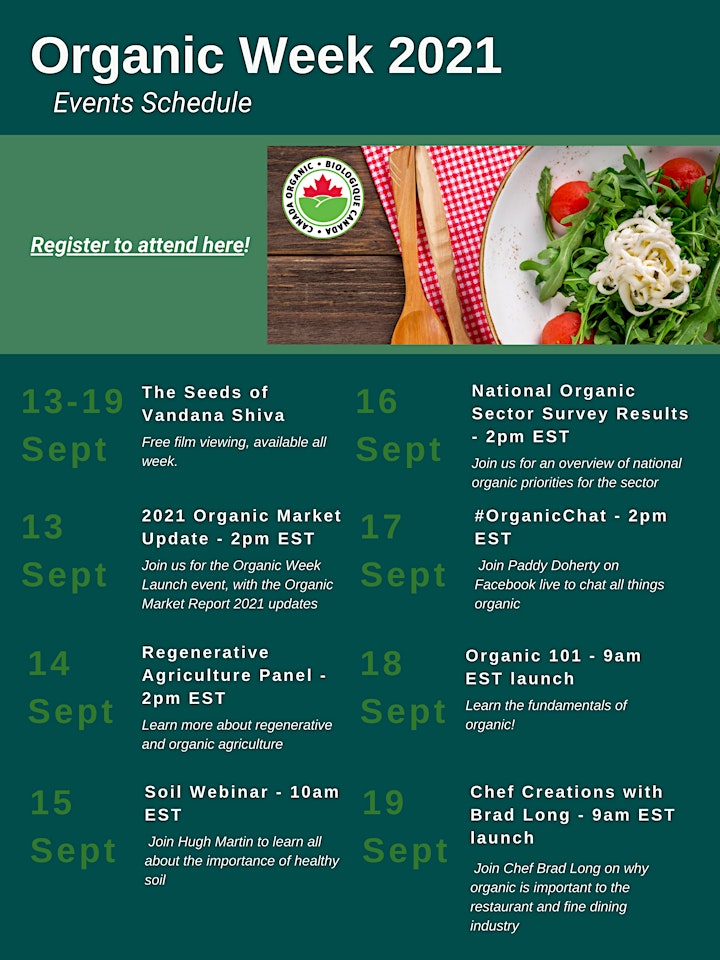 Organizer of Chef Creations with Brad Long
The Canada Organic Trade Association (COTA) is the membership-based association for the organic sector in Canada: representing growers, processors, certifiers, provincial farmers' associations, importers, exporters, retailers and others throughout the organic value chain. COTA's mission is to promote and protect the growth of organic trade to benefit the environment, farmers, the public and the economy. COTA brings together the diversity of Canada's organic sector: from farmer and processor to retail, including food products, fibre and textiles, personal care, and emerging sectors such as organic aquaculture.
Visit us at www.canada-organic.ca.