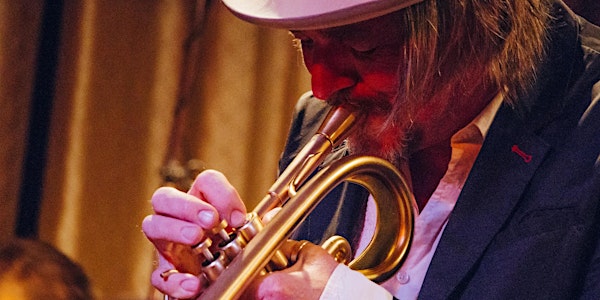 Chet Baker Tribute by The Daniel Lapp Quartet
Chet Baker Tribute by The Daniel Lapp Quartet
By Beacon Ridge Productions
Date and time
Fri, Jun 16, 2023 7:30 PM - 10:00 PM PDT
Location
Upstairs Lounge, Oak Bay Recreation Centre 1975 Bee Street Oak Bay, BC V8R 5E6 Canada
About this event
2 hours 30 minutes

Mobile eTicket
By popular demand, we've added another show!!!
For decades Daniel Lapp has had a storied career in Canadian music, one where he has constantly dabbled in and merged together different musical forms from folk, electronic, jazz, world music and even rockabilly.
For this special show audiences can come see Lapp and his quartet stretch their jazz muscles during an intimate show, one that has been a long time project of Lapp's.
"I think it happened pretty naturally many years ago for me because I play the trumpet and sang. And he was just an artist that captured my interest early on in my career," Lapp says. "It's evolved over the years. There's lots of other material in the repertoire now."
While the show is inspired by the spirit of '50s and '60s jazz music, Lapp says it's not necessarily accurate to solely label the performances as jazz concerts. The shows will feature Lapp and his quartet's interpretation of many classics in the Chet Baker oeuvre. Beyond that, they will perform many compositions that could fit into the same melodic and 'cool' sensibility that Baker's pieces evoke.
"We've added new songs to the repertoire over the years that aren't Chet Baker songs and they're not necessarily even jazz songs, but they still sort of evoke that mood," Lapp says.
"The quartet has handpicked popular songs from various decades. I sing nearly every song. It's really not a jazz concert in that way," Lapp says. For a couple of numbers, expect to see Lapp bring out his fiddle as well.
Born and raised in Prince George, the fiddle and folk music have always been a big part of Lapp and his family's life. "My mom, even into her eighties, was playing like 30 times a month, which is pretty much every day. It was unbelievable. In Prince George. She'd go play old folks' homes at lunch time, she'd go play with the fiddlers at night," Lapp says. Although none of them were professional musicians, he also had the pleasure of learning the joy of fiddle music from his grandfather and several uncles and aunts.
As a teenager he broadened his musical horizons by looking to jazz. "I don't know if this is just the nature of teens or something, where you're looking to discover something that you can own on your own. This was kind of mine and mine only. It's your attempt to take a step outside of your family perimeters."
While Lapp took a step outside those perimeters, he's always kept both feet firmly entrenched in music. He represented the West Coast region as one of six fiddlers from across Canada who performed at the 2010 Winter Olympics opening ceremonies in Vancouver.
The Upstairs Lounge is a licensed restaurant and bar, doors open at 6 pm for dinner service, the concert starts at 7:30 pm (This is a listeneing venue)
About the organizer
BEACON RIDGE PRODUCTIONSis a Victoria-based company devoted to presenting the best in Roots, Folk and Jazz music.  With years of experience in the music industry, Beacon Ridge Productions presents concerts featuring world class national and international artists.  At Beacon Ridge Productions we bring our personal touch to everything we do and a commitment to delivering top-notch entertainment at an affordable price.