Chickens In The City: Introduction To Keeping Happy Birds (and happy neighb...
Description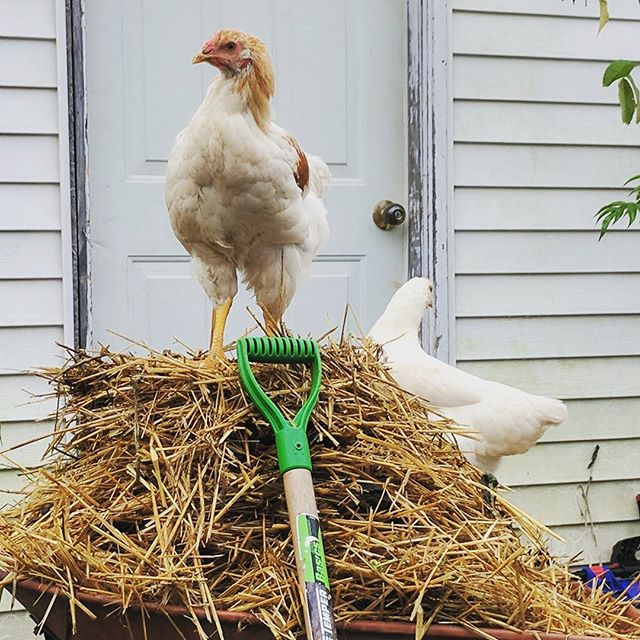 Backyard hens are amazing pets, and a powerful way to connect with easy, low-cost, delicious, and nutritious local food. Join Minga's very own Ami Dehne for a workshop that combines a perfect mixture of theory, stories from the trenches of years of chicken mothering, and hands-on work that will set you up to have farm-fresh eggs every day right outside your door (and many, many photos of your beautiful chickens)!
Keeping backyard laying hens is not difficult, but there are a few things to learn in the beginning to make sure that you and your chook-chooks are happy and starting off on the right foot together. Like any relationship, for your little ladies (yes just ladies, city bi-laws do not allow roosters) to thrive, you need understand and anticipate their needs, pay attention to them (but not too much), provide a cozy place to hunker down and some good things to eat. Do this, and they will give you yummy healthy eggs, countless photogenic poses, and maybe even a snuggle or two.


What you will learn:

How to source hens

Figuring out if you want day old chicks, pullets (under 1 year), or older hens

What kind of housing hens need, including nesting boxes and winterizing your coop

How to budget for your hens

Breeds to consider

How to keep hens healthy

What to feed hens at different times of the year

What kind of roosts they like to sleep on

How to protect them from predators

How to prevent pests and what to do if they arrive

How to pick up a hen to check for health and happiness

Common neighbour challenges and how to handle them


What you will take home:

Everything you need to know to set-up hens in your own backyard

Answers to common backyard chicken questions

A detailed handout including all the information outlined above

A building plan for a basic DIY chicken coop

A list of books and other resources that will simplify your project and shorten the time from start to finish.
This workshop is for you if:
You've thought about getting backyard hens, but aren't sure where to start.

You like to learn through hands-on activities.

You want to meet other backyard chicken lovers.
_______________________________________________________
When: April 27, 2019, 10:00 am - 1:00 pm
Where: Ami's House - 28 Inkerman Street, Guelph.
Class Size: 15
Cost: Early Bird $73.00, Regular Bird $90.00 (prices include all taxes and fees)
What to bring: A notebook, weather appropriate clothing and coop-appropriate footwear.
___________________________________________________________
About your Instructor: Ami Dehne
Ami, founder and lead coach at Minga Skill Building Hub, has been keeping backyard chickens at her home in Guelph since 2011. She loves the daily rhythms of feeding and caring for her chickens and has survived chicken challenges like unwanted rodent attention and dog attacks. Her chickens have become members of the family and her two small children learn to care for the chicks, hens and enjoy the eggs that they gather every day.
________________________________________________________________________________________________
Cancellation Guidelines
Minga will provide a 100% refund for workshops cancelled by Minga.
If a registrant cancels a workshop with more than 5 days notice, a 100% refund will be issued.
If a registrant cancels with less than 5 days notice or does not show up, no refund will be issued.
We are unable to provide a refund after the workshop takes place.
The above policies apply for pre-registered workshops. Refunds or credits will not be issued for a missed class.