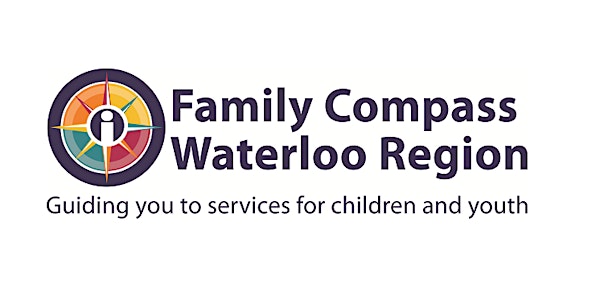 Children & Youth Planning Table Meeting & Family Compass Launch!
When and where
Location
Holiday Inn 30 Fairway Road South Waterloo Ballroom Kitchener, ON N2A 2N2 Canada
Description
Join us on Monday, February 12th for a Children and Youth Planning Table Meeting and the official launch of Family Compass!
Our first meeting together in 2018 will continue work towards our Shared Goals for Child and Youth Wellbeing and will have a focus on Family Compass.
During our regular 9:00am to 11:15am, we will build on the Shared Goals for Child and Youth Wellbeing work from the Annual Forum and look at how this connects to Wellbeing Waterloo Region and sustainability planning. We will learn about and provide input into the Healthy Kids Community Challenge and focus on Family Compass (What is Family Compass? How can it help you to serve families?)
At 11:30am, Family Compass Waterloo Region will officially launch! Join us for this special occasion and celebration of our collective achievements!
You will have the option of registering for the full morning or just for the launch of Family Compass at 11:30am. If you have any questions contact Shannon McIntyre, Social Planning Associate at ShMcIntyre@regionofwaterloo.ca or 519-575-4400 ext. 5068.
Looking forward to seeing you on February 12th,
The Children and Youth Planning Table