Description
Children's Goat Yoga returns to Mapleton's Organic for 2019!
Enjoy the fun of a half hour yoga session led by a certified instructor followed by free time to interact with the goats.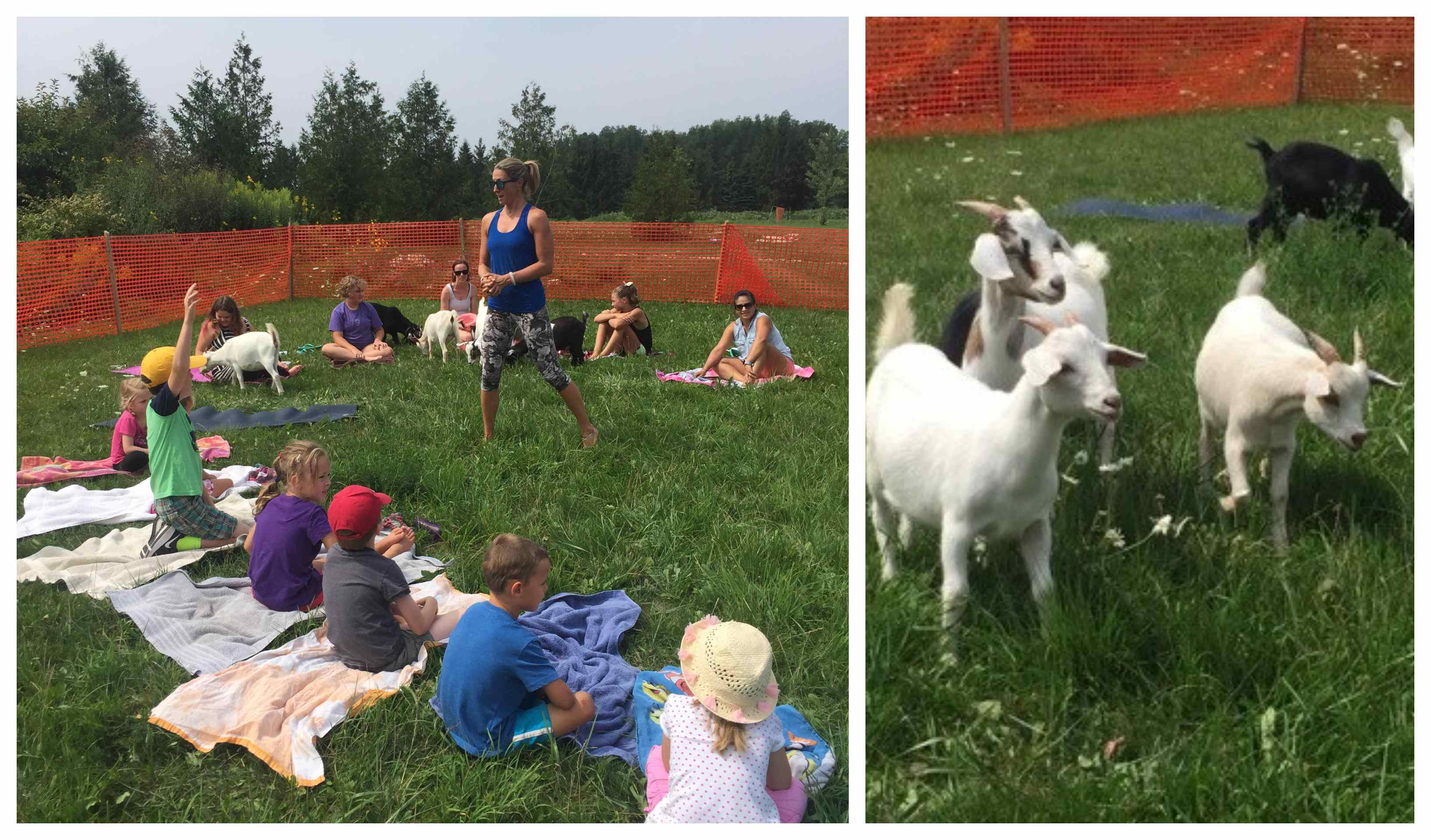 Participants are encouraged to wear old clothes and bring towels instead of yoga mats, as goats like to nibble!
Please be aware that participants will be in close proximity to the goats.
Online pre-registration is required. Only children participating register. Adults should be on hand to supervise their child(ren) and assist them if required.
Limited spots available! 20 children per class.
Waivers to be signed on arrival.
Weather
*Goat Yoga sessions are weather dependent. Sessions are offered sunshine or overcast weather.
If there is rain (light/heavy/thunderstorms) sessions will be cancelled.
We will try our best to notify you of cancellations at the email you register with. If in doubt, and especially if coming from a distance please use your own judgement that day. If you decide not to attend due to weather concerns please email info@mapletonsorganic.ca and we will issue a full refund.
August
Sessions will also be offered in August and will be announced by mid-July.