Downtown Vancouver's Stacked Professional Stand-Up Comedy Event! TWO SHOWS TWO LINEUPS ONE NIGHT. Catch us on instagram @chillpillcomedy1
About this event
Looking for something fun to do in Downtown Vancouver? Chill Pill is perfect for datenight, birthdays, or just a night out to enjoy some of the best comedians our city has to offer.
Come enjoy one show, or grab a spot and enjoy a double feature comedy event. Dinner and appies available- join us for dinner and drinks, stay for the show!
Our comedians have been featured on CBC, Sirius Xm, Netflix, Comedy Central, Key and Peele, Lifetime, JFL, CONAN, JIMMY KIMMEL .. the list goes on.
Previous Guests include: King Bach, Dave Merheje, Sophie Buddle, Dino Archie, Yumi Nagashima, Jane Stanton, Lindsay Ames, Marito Lopez, Andrea Jin, Julie Kim,
You won't want to miss this epic event with some special guest drop ins.
Click Here to follow us on Instagram
Link to our interview/podast with Inside Jokes 640 Global News Radio: https://omny.fm/shows/640-toronto/inside-jokes-sunday-september-19th-2021-chill-pill
*No refunds day/night of event or after show has ended- 24 hour policy before show starts.
* Proof of full vaccination required to attend
*Lineup subject to change
Please arrive early- Show Info Below:
Early Show 7pm - Doors at 6:00
Hosted by Talie Perry - Producer Chill Pill Comedy
Greta Lin - up and coming comic, has a cute cat that also made it on the poster (cat will not be performing)
Mufaro Mbudzi
Tyler Middleton - JFL Northwest, Winner of "Comedy Brawl"
Dave Harris
Sasha Mark - Winnipeg Comedy Fest, Producer/Creator of Sasha Ha Ha Show at the Havana Theatre
Randee Neumeyer- JFL Northwest, Album "Bad Baby" out now!
Headlined by John Cullen - JFL, Winnipeg Comedy Fest, CBC's The Debators - Opening for Niki Glaser Dec.17
Late Show 9:30 - Doors at 8:30
Hosted by Talie Perry - Producer Chill Pill Comedy
Providence Ndizeye - JFL Northwest
Bobby Warrener
Amber Harper-Young - JFL Northwest, YYC Comedy Fest
Mike Greenwood - JFL Northwest & Host of We Love Val The Val Kilmer Podcastast (every Saturday which has featured guests like Mark Normand, Joe DeRosa and more!)
Gina Harms - JFL Vancouver, Kam Comedy Fest
Headlined by Steve Mcgowan - New Album "Pleasantly Offensive" out on streaming platforms now
Thank you so much for supporting our independent live stand-up comedy shows in Vancouver.
For promo codes and free tickets to future shows please subscribe or consider leaving us a google review if you enjoy our shows.
-Chill Pill Comedy
Congratulations for reading this far-
DON'T FORGET TO USE OUR PROMOCODE "CANDYCANE" FOR 25% OFF ALL TICKETS. If you saw this after you bought tickets - register your email here for free tickets to another event: Join Our Mailing List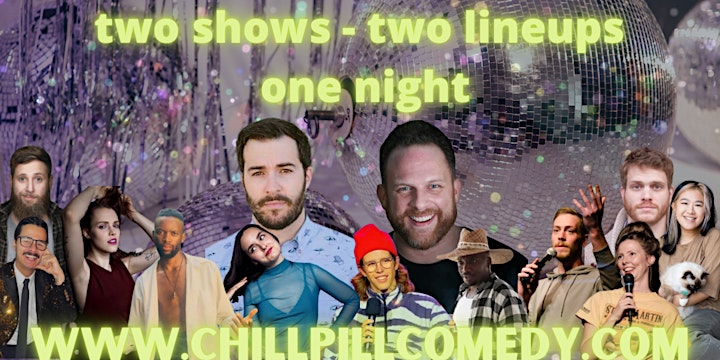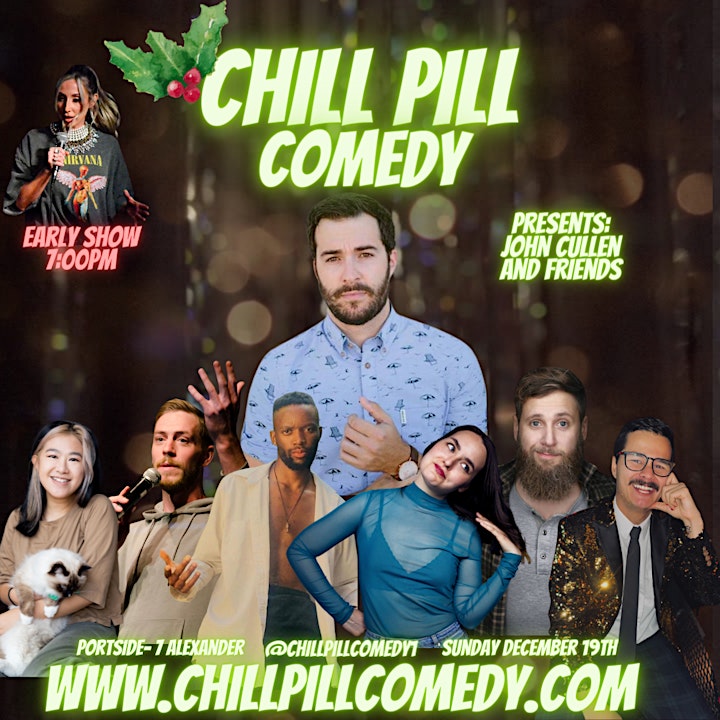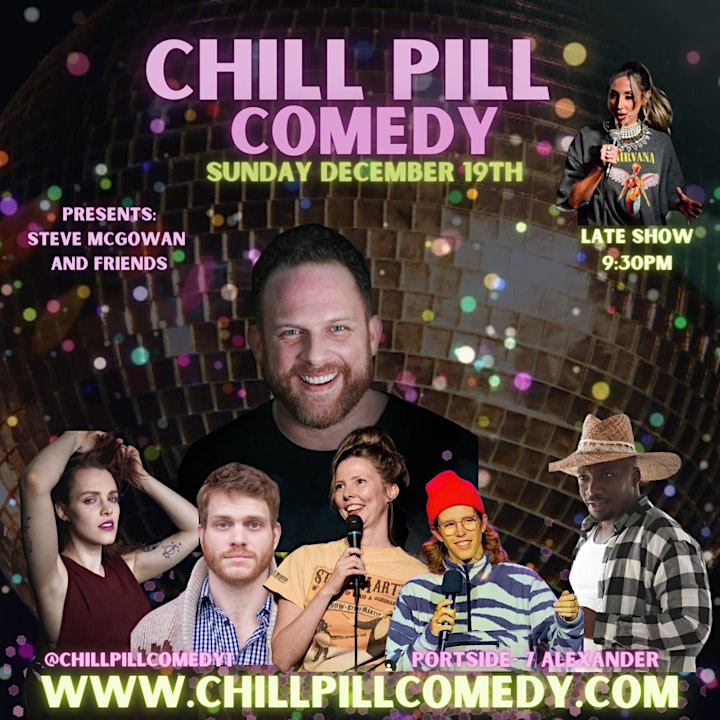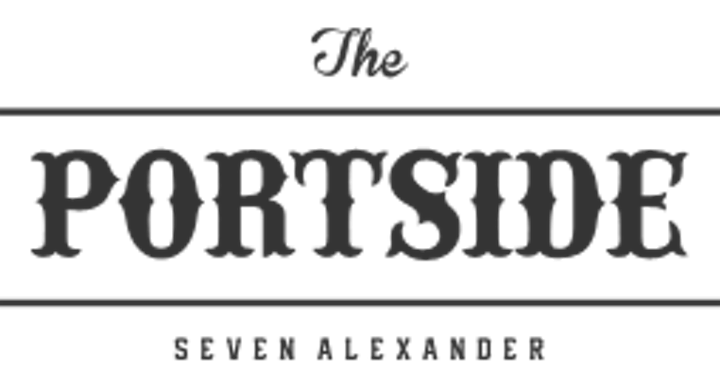 Organizer of ⚡️CHILL PILL | Stand-Up Comedy [at Portside, Vancouver - December 19th]