Location
The Effie Arts Collective
422 Tranquille Road
Kamloops, BC V2B 3G8
Canada
Refund policy
Contact the organizer to request a refund.
Eventbrite's fee is nonrefundable.
Chimera Theatre Presents the 4th and 2 1/2's Hydra Performing Arts Festival! Locally Produced Theatre, Dance, Comedy and More!
About this event
Chimera Theatre's Hydra Festival is back!
After being cancelled in 2020 due to you-know-what, and modified in 2021 in a partnership with Western Canada Theatre as the Remergence Festival, 2022 brings the 4th and 2 1/2's Hydra Festival back to life.
Featuring local, new and innovative works of comedy, theatre and the obscure, audiences will be treated to fantastically fun and brave works made by artists residing in the Kamloops area.
The Hydra Festival will open with the Hypha Project - a collaboration between Bright Eye Brewing and artist Neil Manuel. Enjoy music, mingling while tasting a Bright Eye feature while viewing Manuel's work. ** THIS EVENT IS FREE AND HOSTED AT BRIGHT EYE BREWING**
Advance Tickets are sold for Festival Passes with admission to every show OR each evening or matinee, consisting of three shows.
Rush tickets that are good for any individual show are available and are subject to availability depending on evening passes sold.
All events are all-ages with a licenced service area.
The Festival will run from May 5th to 15th, 2022 at The Effie Arts Collective, located at 422 Tranquille Road.
The Freudian Slips Present:
Sci-Fi D+D Improv
Show Dates:
May 5, May 7 (Matinee), May 12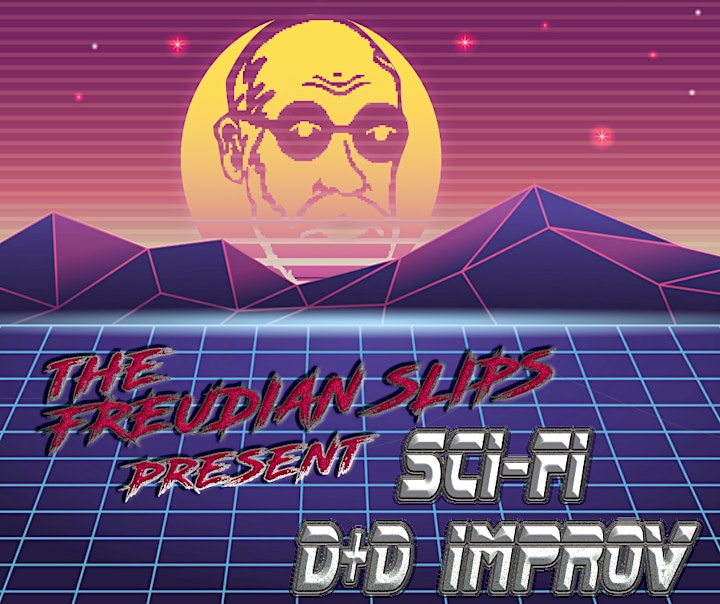 The Freudian Slips are proud to present Sci Fi D&D! It's the same randomized adventure you love in an all new flavour. Join us on a jaunt through the stars to worlds unknown (because they were just made up on the spot) and make sure you get the full experience by coming to all three of our shows!
Failure Party Presents:
The Squirrel Show
Show Dates:
May 12, May 14 (Matinee), May 14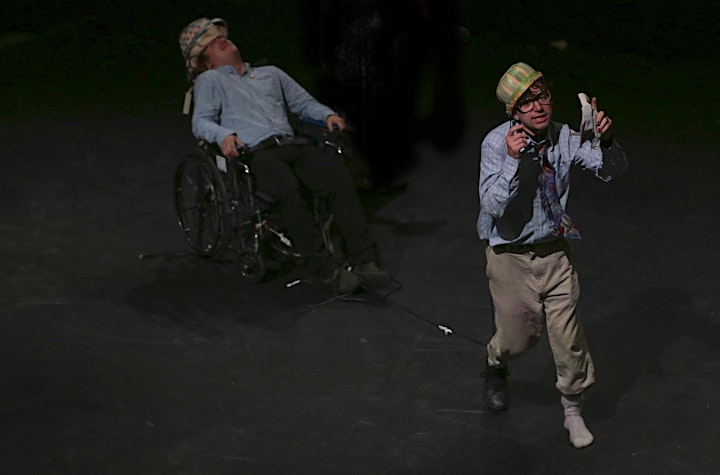 Beyond describable, the Failure Party never fails to entertain and stretch the meaning of performance art. Join Earl Casablanca, professional squirrel tamer, his father and grandfather and a whole lot of squirrels for a dramaturgical squirrel taming demonstration. The piece will be an interactive story following the journey through the squirrel taming hole and beyond.
The Creative Team Behind the Award-Winning Tonight's the Night with Zorblax, Destroyer of Worlds Presents: Tonight's the Night with Zorblax, Destroyer of Worlds
Show Dates:
May 6, May 7, May 8(Matinee)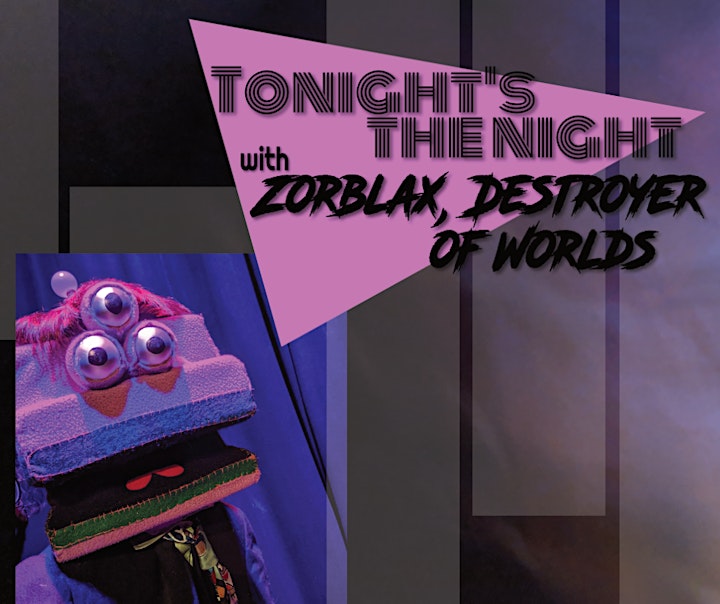 "Tonight's the Night is a live talk show with a strong focus on the arts. Our host, Zorblax, Destroyer of Worlds travelled from Mononopolis all the way to Kamloops to explore what art is like here on Earth through the most human medium of all: the late night talk show." ... Is what I would tell you if Zorblax was still in charge!
But guess what? It's me, Zorblaz, Destroyer of Worlds instead! So let's see if this Kamloops place can meet my sumptuous Mononopolian standards.
Lorne Street Playback Presents: Creating Stories: A Demonstration of Playback Theatre
Show Dates:
May 5, May 8 (Matinee), May 14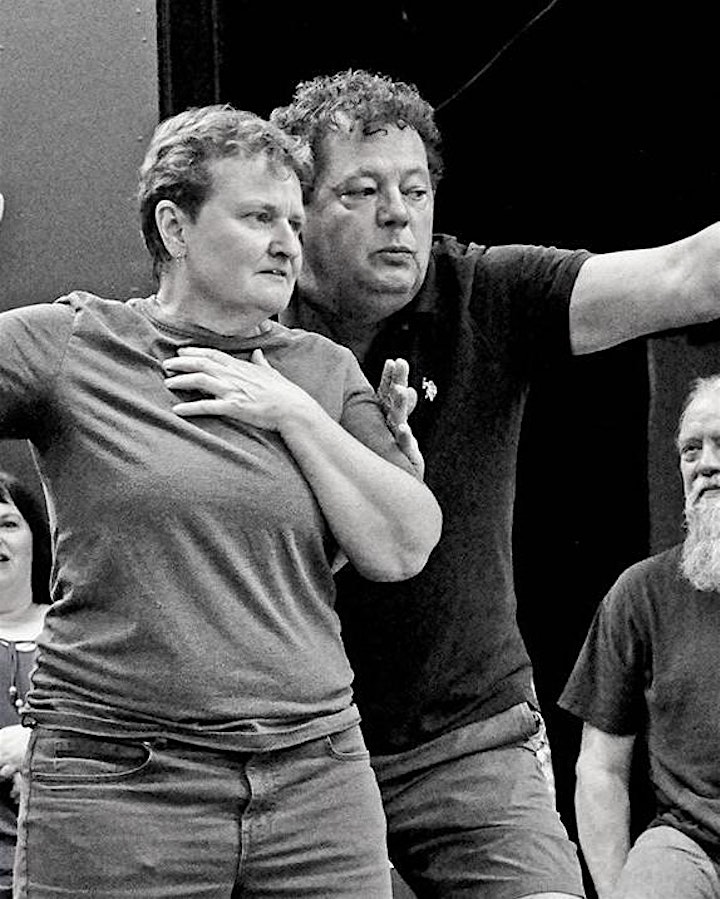 Playback Theater is an established form of applied theater created by Jonathon Fox and Jo Salas and is performed by hundreds of Troupes around the world. An improvisational form of performance where stories told by the audience are "played back" by actors and musicians grounded in the idea that seeing our stories and hearing the stories of others has tremendous appeal and often has a cathartic benefit to audiences. Where traditional theater tells stories written by playwrights which audiences watch, playback engages its audience as storytellers, inviting select audience members to the stage to tell their stories, which actors then turn into improvised performance.
The Daytime Highs Funk Band
Show Dates: May 5 ONLY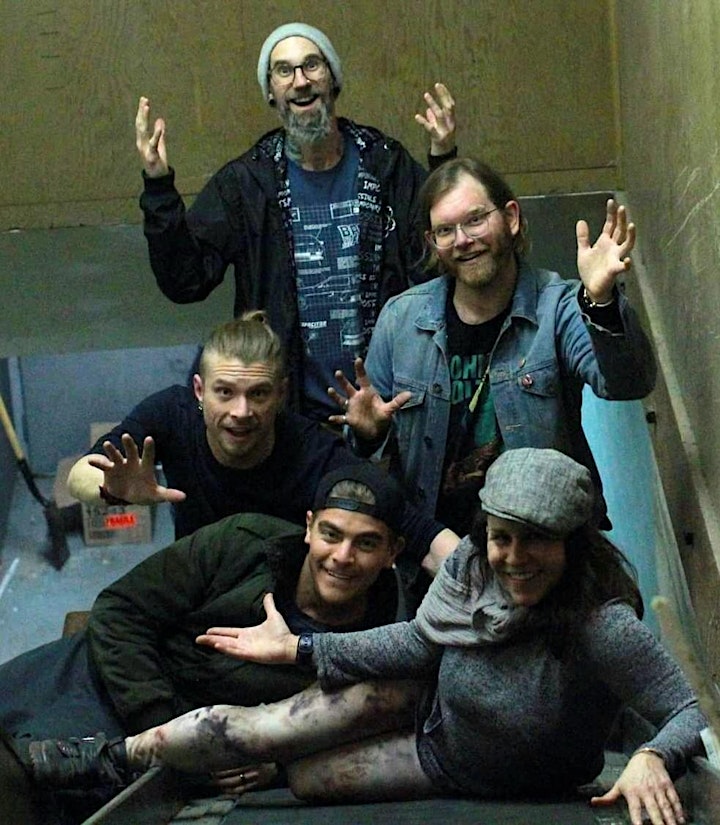 Created out of the sheer need to be a part of some live and original funk music during the dank and isolated times of Covid, The Daytime Highs emerged. The Universe provided the opportunities for connection and by a force of its own, the members of TDH found each other in the remote alleys of the internet, in the creases of deep girthy baselines, the haunting pull of the piano, the sun and surf sounds of the electric guitar and the pounding drive of the drums. In October of 2021, five people came together under the cloak of night; people from different households, outside of their bubbles, to create songs that brought light into the darkest night in the cold of winter. In a time when we were told, "We could not dance" we began preparing the music of the sand, sun, bluebird skies and big stage sound! Delving into reggae, phat funk, disco surf and pounding house beats driven by powerhouse vocals, The Daytime Highs share their original score of JOY. And when the people can dance they will be ready. Proud Kamloops kids, Kira Haug, Jeremy Kneeshaw, Brendan Methot, Eric Schwalb and Randy Sherman are stoked to share their sound journey with all the shiny people that can fill the Dance Halls once again.
Blah Blah Blah Media Presents:
Half-Cut Conspiracies Live Podcast Recording
Show Dates: May 7 ONLY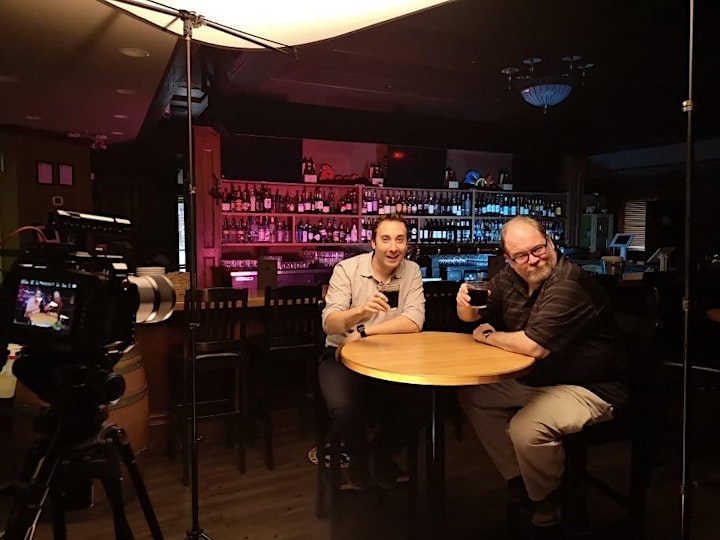 Join hosts Todd Sullivan and Carlo Sia for a few cocktails and a well rounded discussion of a flat subject. Could the earth actually be disk shaped? Is John Snow really guarding the ice wall around the edge of the disk? Why can't we see the curve of the earth looking down Victoria Street? Is it just a coincidence that Buzz Aldrin once punched out a guy for claiming he never went to the moon? Probably! Come to Half-Cut Conspiracies LIVE to learn about all this and more.
Kamloops Players Present:
Make Believe by Gordon Smith
Show Dates:
May 6, May 8 (Matinee), May 13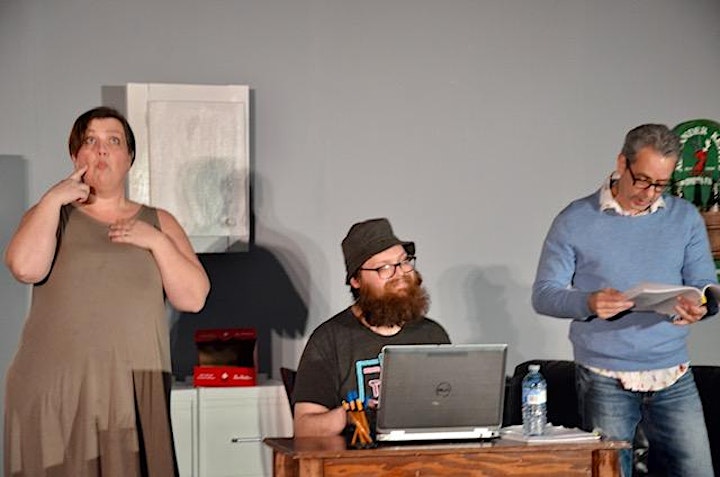 Three friends living in the same apartment building in a large city. One of the friends is an under-employed university graduate writing a play in hopes of publishing it and giving his life more meaning. As the play progresses, the friends discover that it is a murder mystery about them. He's even using their names, but he offers to change the names and assures them that it is all "Make Believe" - or is it?
Mr. Jackson Presents:
Family Fun Hypnotist
Show Dates:
May 6, May 7 (Matinee), May 14
A family-friendly fun time! Stressed out? Need a laugh and a good nights sleep? Mr Jackson is a certified master hypnotist for the past twenty years and has been entertaining for just as many. Come with friends and family, and enjoy an hour and a half of laughs. Learn Martian, have kids do their chores, and tap into powers of the mind.
That Canadian Magician Presents:
M is for MAGIC
Show Dates:
May 7, May 13, May 14 (Matinee)
What is your dream? That Canadian Magician, Brad Finnen's "M Is For Magic" engages the audience before the show even starts by encouraging them to complete the following statement with one word:
"If anything were possible, I would like to…"
They place their word into a box at the front of the stage which remains there until the end of the performance. The show is full of laughs, magic and attempts to explore the mystery of human connection. When the box of dreams is opened, the audience learns that dreams really can come true.
Tamarack House Productions Presents: Sumthing
Show Dates: May 12, May 13, May 14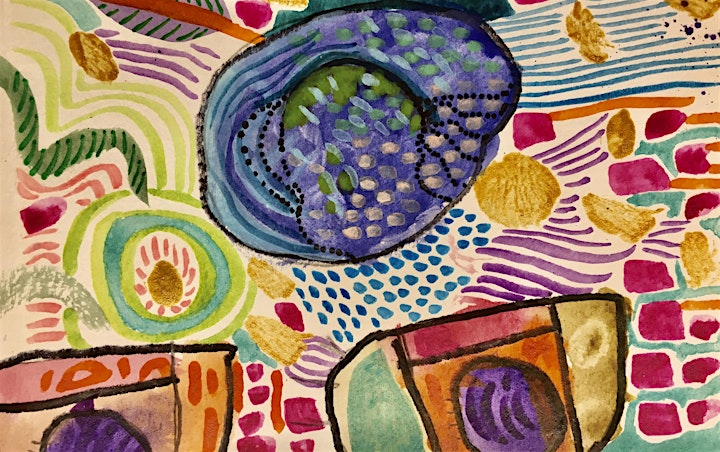 A collaboration from near and far brings you a modern day re-invention of the classic tale The Frog Prince, using shadows, music, movement and other media.
Chimera Theatre Presents:
New Play Series
A Live Staged Reading of George M. Johnson's "Boomerangst"
Show Date: May 10 ONLY
Doors: 7pm Reading: 730pm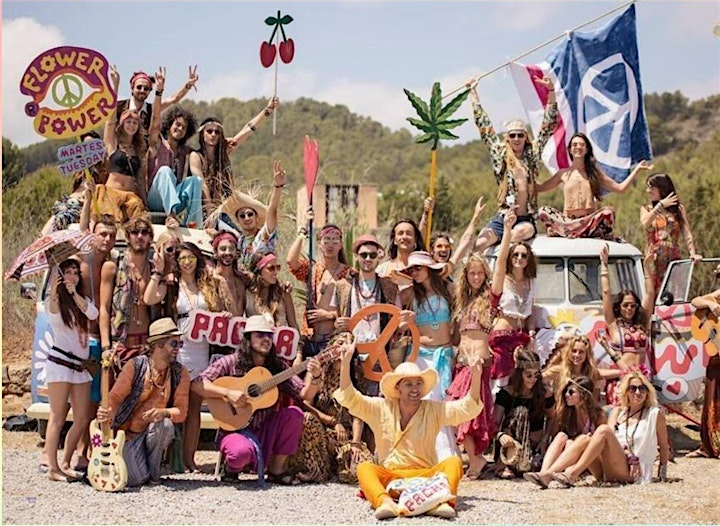 After his wife kicks him out, a disillusioned, impulsive baby boomer forms a retirement commune in remote Toad Valley with his former high school rock band mates to get back to the garden of his youthful ideals. They dig up more dirt almost than they can handle before uniting and rocking out against a mining company threatening to expropriate their land.
This is The Big Chill meets The Best Exotic Marigold Hotel. Retirement Rebellion.
With rock music.
Fresh Voices Screenplay Judge: "an entertaining read... reminded me a lot of films that I love like The Big Chill. The relationships felt genuine and appealing."
"I read your script twice and I loved it! Could be a very funny movie. Some terrific dialogue." Stephen P. Dunn, Ass't Director: The Big Chill, Chocolat, Book Club, etc.
Top 50 Finalist Page Turner Screenplay Contest 2020, Santa Monica, CA
Honorable Mention, Wiki Screenplay Competition, Santa Barbara, CA