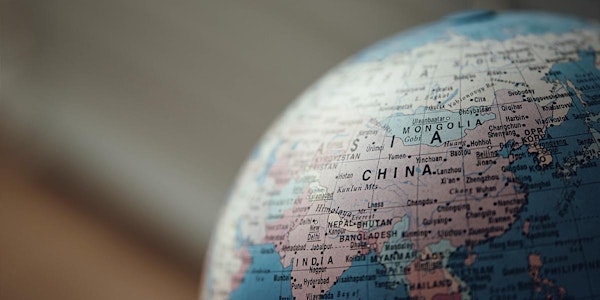 China and Global Ocean Governance: Opportunity or Threat?
When and where
Location
Simon Fraser University Harbour Centre Campus 515 West Hastings Street Earl & Jennie Lohn Policy Room (7th Floor) Vancouver, BC V6B 5K3 Canada
Description
2019-20 SFU Social Science Colloquium on China in the World

China and Global Ocean Governance: Opportunity or Threat?
China's foreign policies such as the Belt and Road Initiative and "Made in China 2025" make some observers nervous. China's investment abroad and technology planning raise concerns about possible threats to the liberal international order through the potential creation of spheres of influence, competing standards, and a protectionist economic system. Such anxieties are accompanied by apprehensions over China's stricter domestic political and social policies. Against this backdrop, China is also increasingly involved in global ocean governance thanks to domestic blue economy initiatives, the 21st Century Maritime Silk Road, and a desire to shape international institutions in its favor. China's global fishing fleet is the largest in the world, and China participates in international negotiations over seabed mining and marine genetic resources. What are the implications of China's role in how we govern our global oceans? Dr. Tabitha Mallory will provide an overview of China's strategic ocean development plans, and discuss both areas for concern as well as for future cooperation.
Speaker
Tabitha Grace Mallory (马碧珊) is Founder and CEO of the China Ocean Institute and Affiliate Professor of the University of Washington Henry M. Jackson School of International Studies. Dr. Mallory specializes in Chinese foreign and environmental policy. She is currently conducting research on China and global ocean governance and has published work on China's fisheries and oceans policy. Dr. Mallory has consulted for organizations such as the United Nations Foundation, the World Wildlife Fund, the World Bank, the Organisation for Economic Co-operation and Development (OECD), and the Packard Foundation. She previously served as a postdoctoral research fellow in the Princeton–Harvard China and the World Program, and has also worked for The National Bureau of Asian Research and for the U.S. Congressional-Executive Commission on China (CECC).
Dr. Mallory holds a Ph.D. (with distinction) and an M.A. in international relations from the Johns Hopkins University School of Advanced International Studies (SAIS), a certificate in Chinese Studies from the Hopkins-Nanjing Center, and is a Phi Beta Kappa graduate of the University of Washington with a B.A. in international studies and Mandarin Chinese.
Dr. Mallory serves on the board of directors of the China Club of Seattle and is a member of the Washington State China Relations Council. She is a member of the National Committee on U.S.–China Relations, and a fellow in the NCUSCR Public Intellectuals Program. She is also a non-resident fellow at the China Africa Research Initiative (CARI) at Johns Hopkins SAIS.
Sponsors
SFU David Lam Centre

School for International Studies