Christmas gathering 2021: IWS Quebec City
About this event
2021 is coming to its end and we would love to continue our Christmas gathering tradition! The good new: this year we will be able to meet in person!!
Join us to get a drink, eat some snacks and enjoy the company!
Please RSVP before December 2nd.
All sanitary measures will be respected.
PARTICIPATION AGREEMENT:
Mutual respect for individual perspectives.
Listen with generosity and empathy.
Contribute ideas, resources, and experiences.
Confidentiality for any details shared during the meeting.
Hold the space for each participant to share.
Questions and Feedback
For questions about the event you can email them at iws.quebeccity@gmail.com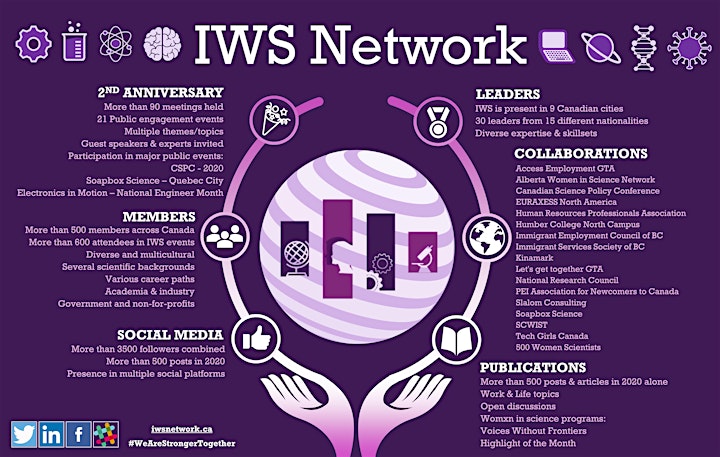 ABOUT IWS NETWORK:
Immigrant and International Women in Science (IWS) is a growing peer support network with chapters across Canada.
Established in 2018, our vision is to build a collaborative environment for immigrant and international women in science that promotes equity, diversity and inclusion in Canada.
We hold monthly meetings facilitated by committed volunteer IWS leaders on various opportunities and challenges unique to multicultural women.
As a completely self-funded organization, we invite you to support our continued operations by donating here. We highly appreciate every dollar contributed!