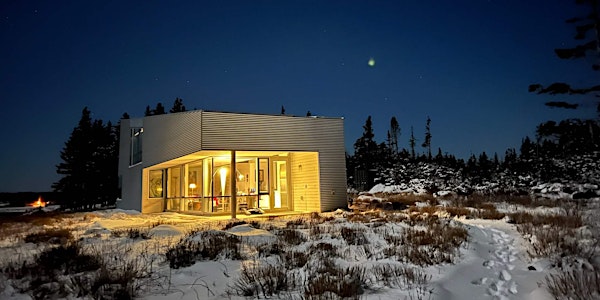 Christmas on the Mersey - Holiday Interior House Tour & Tea
Visit 5 decorated homes of Queens County and enjoy some delicious Tea by Queens Coast Trading Company at the Liverpool Courthouse Museum.
Refund Policy
Contact the organizer to request a refund.
Eventbrite's fee is nonrefundable.
About this event
House tour and Liverpool Courthouse Museum Tea Time 12pm - 4pm
House 1 - 382 Main Street, Liverpool
382 Main Street is a fine example of late 1800's Cape Cod architecture. This story and a half structure exhibits a symmetrical facade with central front entrance, two main floor windows left and right of the entrance, small gabled dormers on the second floor and two large chimneys.
The house was purchased by Stephen Delong and Lesley Scott in 2017 and tastefully refurbished over a number of years. All existing windows, doors and flooring were kept intact to preserve the historical nature of the house. The house continues to provide a warm and inviting atmosphere to friends and visitors.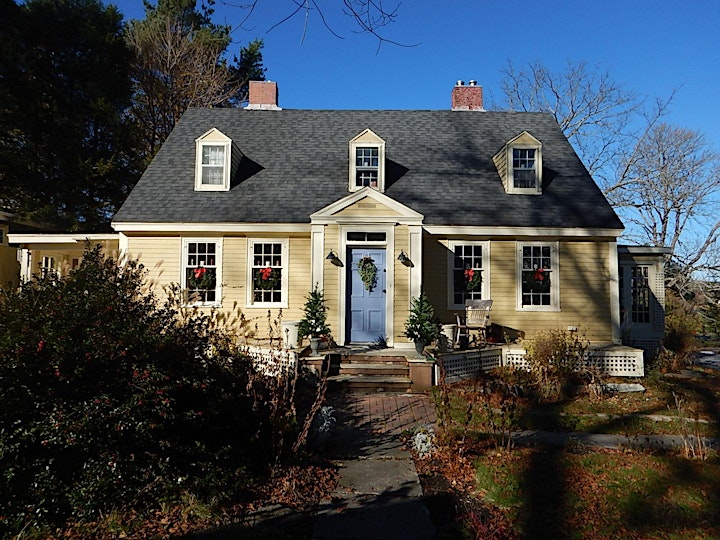 House 2 - 31 Main Street, Liverpool
31 Main Street built in 1896 by Thomas DeWolfe. As with many homes in the neighbourhood it was owned by a member of the Bartling family. Later owned by Harry Madden a Liverpool Pharmacist, Mayor and member of the Nova Scotia Legislature. Milford, Ibel, DiPersio and Marsh families all spent time here. Barrie Cruice acquired the property in 2019 and has done extensive renovations throughout. The structure includes 2 suites currently rented. The house originally had a veranda on the front and one side with a deck above.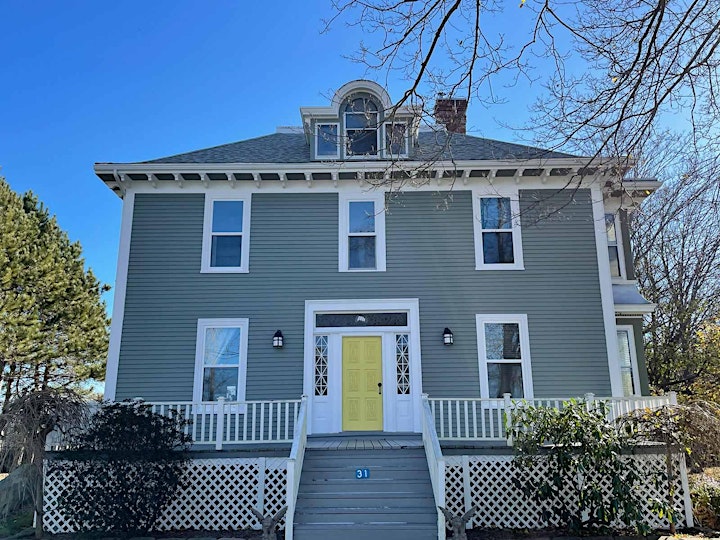 House 3 - 10 Main Street, Liverpool
Originally built by Howard Keddie for Captain Charlie Williams in 1937, the home remained in his family for nearly 80 years. May have been a Sears Roebuck designed home. During the War on the Atlantic campaign of WWII, Capt. Williams participated in the merchant navy, ferrying cargo to Europe. It has been reported that a young Donald Sutherland was a friendly visitor to the home early in his career.
Falling in love with Liverpool, the current owners Carol Fines and Loris Azzano purchased the home in the summer of 2019.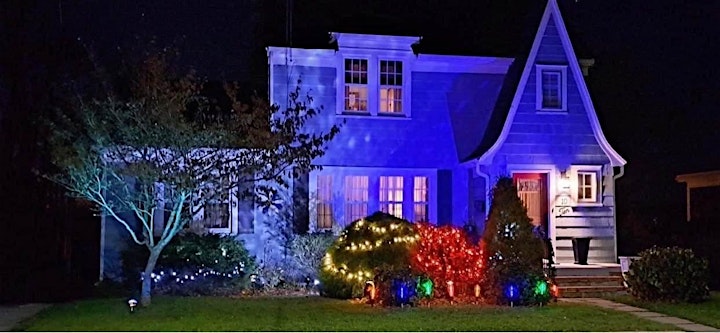 House 4 - 58 Pierce Point Rd, Western Head
Designed by Nova Scotia architect Brian MacKay-Lyons, this house, which is perched on a bluff overlooking the ocean towards the south, was completed in 2016. De Vries—owner and year-round occupant—and his unwieldy book collection moved in immediately after, and they haven't budged since.
In 2019, a crew from Windfall Films (London) spent two days filming the house. The end result appeared as a 15-minute segment of Episode 3 in the series "World's Most Secret Homes," which aired on UK TV and elsewhere.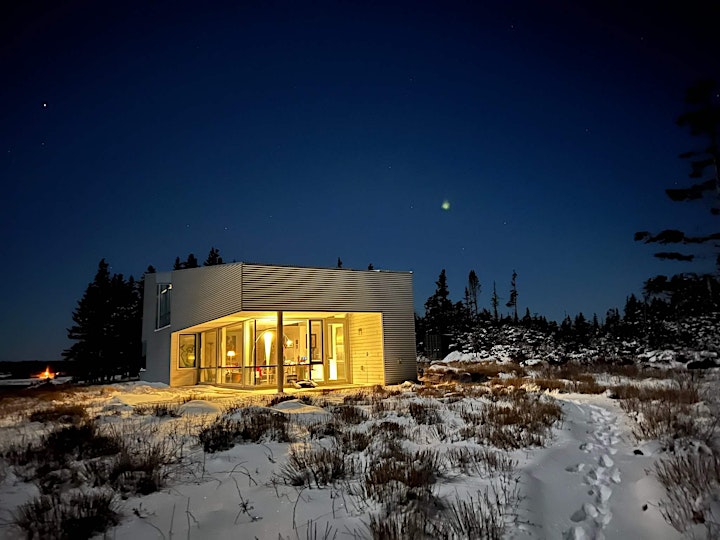 House 5 - 17 Enos Collins Lane, Liverpool
A stunning secluded waterfront property in town.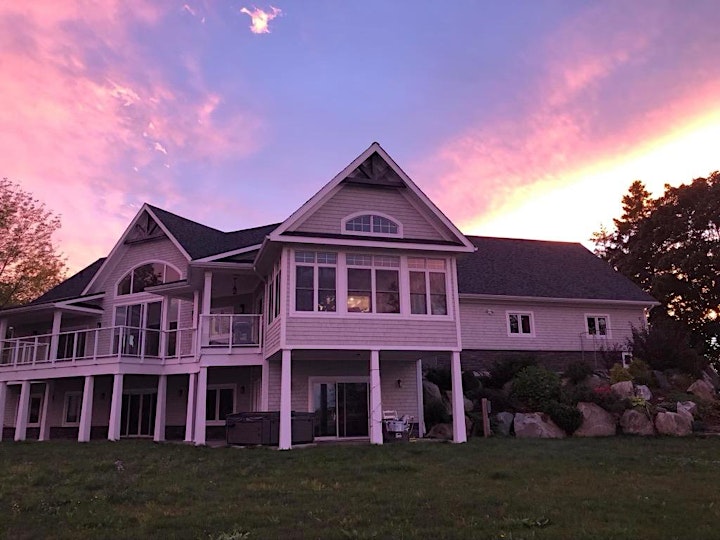 St. Gregory's Catholic Church - 132 Old Bridge Street, Liverpool
Located at 132 Old Bridge St, Liverpool, St. Gregory's Catholic Church, which was built in 1829, will be open for the tour from 1pm - 3pm.
Trinity Anglican Church - 196 Church Street, Liverpool
Trinity Anglican Church will have its doors open between 1pm - 3pm. There will be hosts who can explain the history of this beautiful church. Make sure you drop in!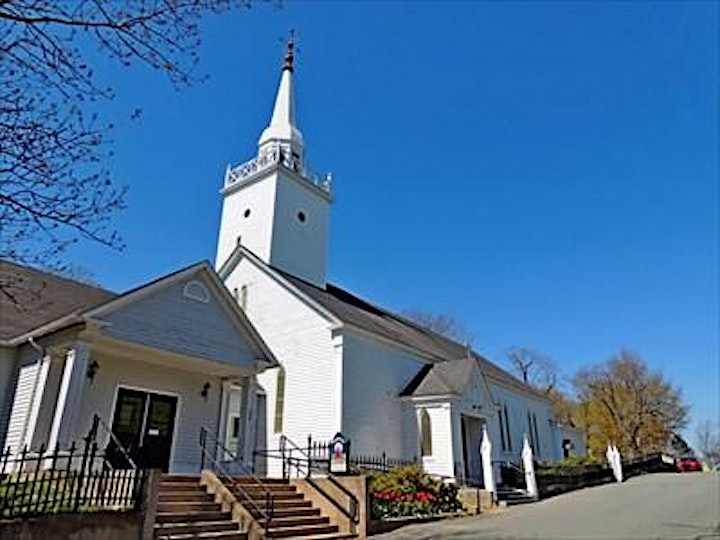 Festival of Trees & Dickensville - Queens County Museum - 109 Main Street, Liverpool
Experience this magical setting of over 30 decorated Christmas trees of all sizes and different themes and as always, our beloved Dickensville, taking you through the city of London during the Charles Dickens era with all the delightful characters from his books.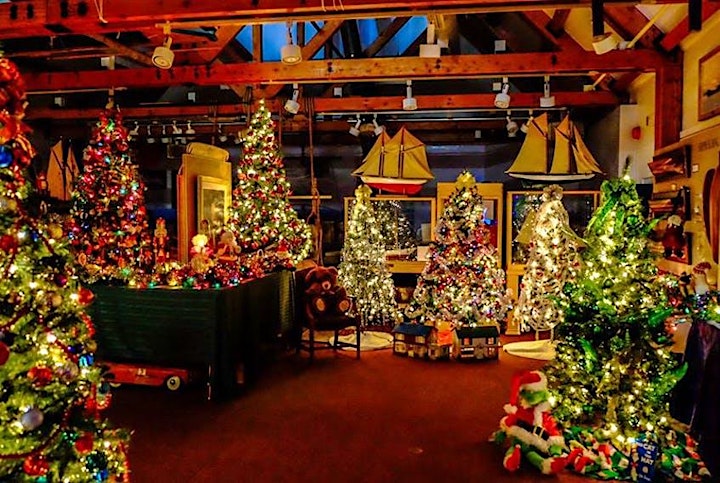 Tea Break at the Liverpool Courthouse Museum - 137 Church Street, Liverpool
Take a refreshment break at the Liverpool Courthouse Museum. Tea is provided by Queens Coast Trading Company, and treats from West End Kwik-Way.