Free Museum Admission to celebrate the opening of our 2020 Christmas Season!
About this Event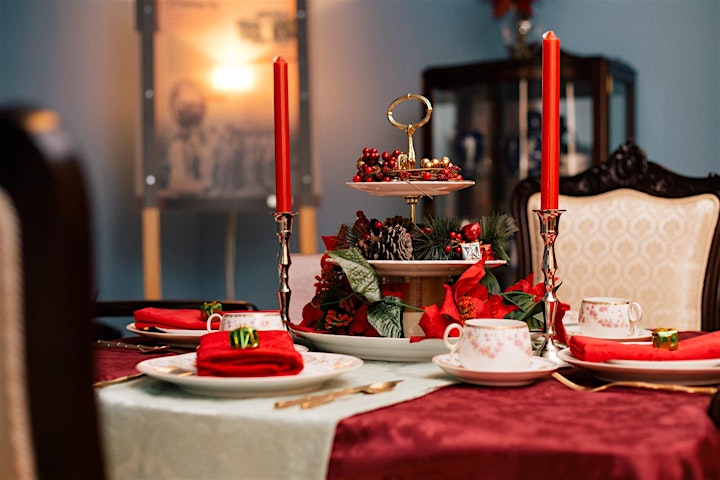 Winter is here and our Christmas designers have decorated the house in festive style! The first weekend of the Christmas season is a chance to explore at your own pace through self guided tours with complimentary admission. In order to maintain a safe experience, self guided tours will be offered in timed entry windows to support physical distancing of guests. As per AHS guidelines, timed entry will allow up to 24 guests to explore the house at one time, and masks must be worn at all times while exploring the interior of the building.
On your self-guided tour you will get to immerse yourself in the grand architecture and unique finishings that make Lougheed House a truly special place to visit. This year's Christmas designs have been artfully created by professionals from our interior and theatrical design community. Our Shop will also be open if you are inspired to get ahead on your holiday shopping with a unique purchase from one of our local artists and artisans.
Interested in a Guided Tour of Lougheed House? Follow the link to learn more about our small group guided tours, led by one of our Interpreters.
You can also add a Chef Judy Wood delicious brunch to your experience by reserving a table at 403-410-9288.
Cleaning protocols will be fully exercised between tours with ongoing touch point cleaning occurring during tours on a loop through the House. Before you visit us, please read our new safety protocols and ticketing procedures.
Please note that once all timed entry tickets are claimed, we will not be able to admit any more guests to Lougheed House on a given day. Thank you for your patience and understanding as we reopen our doors in a safe manner.
Photos by Photographer Artem Kovryzhenko
www.artemphoto.ca