Join Cory Gallant and The Red Dirt Posse for a very special Christmas show at the Trailside Saturday, December 4th.
About this event
Country artist Cory Gallant began to make a name for himself in 2018, when he became the winner of the CCMA National Spotlight Performance Contest. Since then, he has let nothing stop him from moving forward in a full-speed-ahead direction – not even a pandemic.
In 2020, the PEI native became one of the first artists to have a livestream show after the pandemic initially hit. Cory's initial Facebook livestream show "Live from His Living Room" earned him a 2021 Music PEI nomination for Digital Achievement of the Year.
His 2020 single release, "Easily Addicted", garnered the country singer 2021 Music PEI's FACTOR Song of the Year nomination. "Easily Addicted" was the #1 song in the Canadian Indie Country Countdown's Top 100 of 2020 and #18 on Indie Radio Airplay (across all genres) Top 100 of 2020.
Other accolades include Music PEI Entertainer of the Year (2020) and New Artist of the Year (2020) awards as well as an East Coast Music Association (ECMA) nomination for Country Recording of the Year (2020).
Cory was a finalist in the Canadian Broadcast Company (CBC) Music Searchlight 2020 contest. His self-penned song, "Where You Come From" earned him Top 10 overall and Top 3 greatest number of votes. Of 1,100 entries, he was one of two contestants to make Top 50 for votes received and Top 50 Producer Pick.
Cory's modern traditional sound brings the best of 90s country to the 2020's – think Tim McGraw meets Luke Combs. His country roots run deep, being raised on the outlaw music of Waylon Jennings, George Jones, and Merle Haggard. He is still just as passionate about the genre to this day. Cory's currently working with renowned producer Jason Barry on his next single.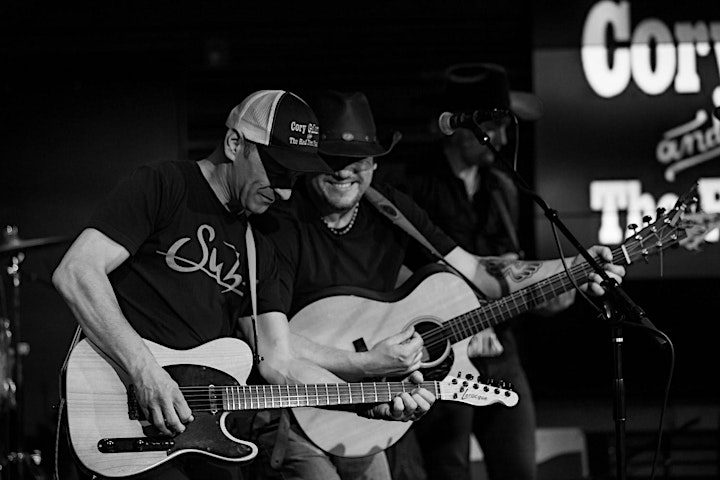 Organizer of Christmas with Cory Gallant and The Red Dirt Posse - Dec 4th -$30 *SOLD OUT