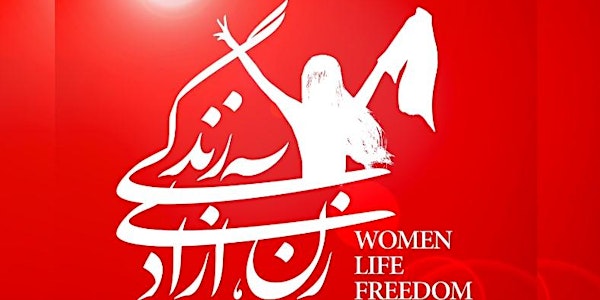 CIC8 - FOR WOMEN, FOR LIFE, FOR FREEDOM: The New Iran protests
Date: Friday Nov 25 Time: 4:30 - 8:30 pm Place: Neatby-Timlin Theatre (Room 241 Arts Building, the old Place Riel theatre)
When and where
Location
University of Saskatchewan Neatby-Timlin Theatre (Arts 241) Saskatoon, SK S7N 5C9 Canada
About this event
FOR WOMEN, FOR LIFE, FOR FREEDOM: How Iran protests are inspiring a paradigm shift in the struggle for a better world
Date: Friday, Nov 25, 2022
Time: 4:30 - 8:30 pm
Place: Neatby-Timlin Theatre (Room 241 Arts Building), University of Saskatchewan
[WATCH THIS SITE for further updates to the program]
The Canadian International Council, the Department of Political Studies, and a dynamic task force of citizens invite you to attend a powerful event, one which illustrates the power of women.
The most recent Iran anti-government and pro-human rights protests are led by teenage girls and young women, who have deemed current systems of governance beyond repair and reform. The most digitally connected generation of humanity is content and thriving in leading the changes from the bottom up, without any designated leaders to follow, and independent of all political and divisive associations. They are inspired to re-write the books, and are inspiring women across the region, and internationally.
With presentations from:
Dr. Fatemeh Shams: Keynote speaker- Poet, Literary Scholar, Assistant Professor of Persian Literature; Assistant Professor of Persian Literature at University of Pennsylvania, Humboldt Foundation Fellow (2021-2022)
Dr. Safaneh Mohaghegh, Assistant Professor, University of Calgary : Women's movement of Iran and its different strategies in the past 40 years
Niloofar Hooman, PhD candidate in Communication, New Media and Cultural Studies, McMaster University: The female political body in the Iranian context. And the role of social media in women's fight against subjugation and oppressive bodily regulation over the Islamic regime era
LilyPourzand - Director of Programs and Services at Sandgate Women's Shelter of York Region Inc. - Expert in Gender Equality
Format:
4:30 Introductions
4:40 Keynote speaker: Fatemeh Shams (this portion also available by Zoom, register at https://us02web.zoom.us/webinar/register/WN_ly4gizQXSiKPgcuPL2-rKA )
5:30 Break
5:45 Panel discussion
7:30 Formal wrapup; Persian food and music
Help Us Make This Event Special
This event has been put together with the hard work and passion of concerned citizens, who have taken on all of the event costs personally. If you like the concept of what we are doing here with this event, please consider making a donation to help offset our expenses.
https://www.zeffy.com/en-CA/donation-form/1337fe5d-6bf3-49c1-8a53-73d52e34aec2
Every bit helps!!! Thanks!