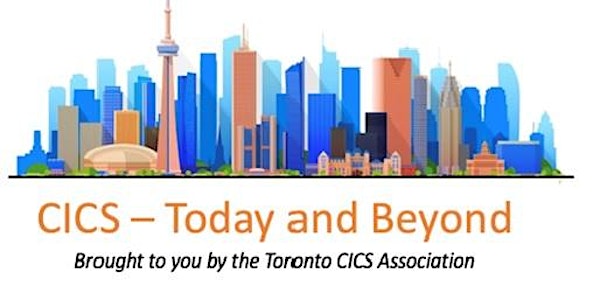 CICS Today and Beyond
The Toronto CICS Association is partnering with IBM to offer a technical seminar where you can learn how to increase productivity of your st
When and where
Location
IBM Office 7th Floor, 16 York St. Toronto, ON M5J 2Z2 Canada
About this event
The Toronto CICS Association is partnering with IBM to offer a 1-day CICS technical seminar with information-packed educational sessions designed to help you prepare for the latest technology in CICS.
Link to online meeting: https://ibm.webex.com/ibm/j.php?MTID=m274e58d87a5b4610e2c56a9c2c69e823
Sessions
Looking at CICS Transaction Server V6.1 Plan on attending this session to learn what's new in CICS TS V6.1. Developers will find an enhanced experience and productivity through additional support for familiar languages and APIs, such as Java 11, Jakarta 9.1, MicroProfile 5, and build tools such as Gradle and Maven. System administrators will find additional support for resource definitions and deployment in the resource builder tool. CICS TS 6.1 provides improved security and now gathers evidence for compliance and provides a broad range of enhancements to reduce costs and make it easier to manage.
Getting Started with CICS Explorer CICS Explorer is a CICS system management tool that is based on IBM Explorer for z/OS (z/OS Explorer), an Eclipsed-based integration platform. It connects to a CICS TS for z/OS system, providing a way to manage one or more CICS systems, a view of some CICSPlex SM functions in CICS TS, and a platform for the integration of future CICS Tools. The speaker will present an overview of the facilities provided by CICS Explorer and the underlying z/OS Explorer, describing the process of installing CICS Explorer on a workstation, connecting it to CICS systems, and navigating through the most used functions.
Break for lunch
Simplify CICS monitoring and performance management with IBM Z OMEGAMON for CICS IBM Z OMEGAMON for CICS is a remote monitoring agent that runs on z/OS. It helps you anticipate performance problems and warns you when critical events take place in your CICS environments. Using OMEGAMON for CICS, the systems administrators and operators can collect and analyze data from CICS regions, thus facilitating making better informed and faster operating decisions. Today's speaker will deliver a brief overview of OMEGAMON for CICS and describe recent enhancements and improvements in the most recent releases of the product.
Modernizing CICS Applications with APIsCloud and mobile applications have reshaped the way enterprises and systems interact. Extending existing CICS applications with APIs is a vital element of modernizing your applications. z/OS has a wealth of capabilities to participate in the API economy. CICS provides the building blocks for constructing JSON based services and APIs. This session will review API enablement approaches in CICS, including native facilities, z/OS Connect, API discovery, security and other aspects of API delivery.
Extending CICS with Zowe and Ansible Zowe is a new open-source software framework that provides solutions that allow development and operations teams to securely, manage, control, script, and develop on the Mainframe like any other cloud platform. Ansible is an automation platform by Red Hat which has huge popularity in the software engineering community. In this session, we'll cover an introduction to Zowe and Ansible and their relevance to CICS.
CostThere is no charge to attend this seminar. Complimentary refreshments including continental breakfast and lunch will be provided. However, participants are responsible for their own business travel expenses.
ScheduleFor your convenience, registration and continental breakfast will begin at 8:30 am. The session will start at 9:00 am and end at approximately 4:00 pm.
Registration by EventBrite
Speakers: