Location
Verity Club
111d Queen St E
Toronto, ON M5C 1S2
Canada
Climate change, Critical minerals & First Nations & Indigenous Women in 2022
About this event
*********** Due to a scheduling conflict we will be postoning our event until September. We look forward to seeing you all there. Details to come***************
CIM Toronto Branch and Lomiko Metals presents IN PERSON breakfast:
Voices at the Table Adapting: Climate change, Critical minerals & First Nations & Indigenous Women in 2022
Panelist : Anne Chabot (Director, Windigo First Nations Council)
Panelist: Saga Williams (AA Williams Consulting)
Panelist: Jolain Foster (Senior Manager, Deloitte)
Panelist: others TBA
Moderator: Lee Arden Lewis, (Independent Director Lomiko Metals)
8:00 am: Doors open
8:00-8:30 am: Breakfast and Networking
8:30-10:30 am: Panel discussion
Objective:
Hear from First Nations & indigenous women on what critical minerals development and mining should look like for a future of climate success; Kickoff a Canada wide event 3 part event – June- October- November 2022: Voices in Ontario, Voices in Quebec, and Voices in BC
Why now?
Canadians, First Nations and all communities are keenly aware of the impacts of climate change. We now face a new energy future that requires the development, extraction and transformation of critical minerals for our renewable energy future. The future must look different. Let us begin with the land and the women who know it: what does sustainable development look like from indigenous womens' perspective? How does our language around engagement need to change? What fears and opportunities must we discuss and bring to the table? How can commercial operators work better with first nations women and men to develop these minerals so we don't have to import these for our electric vehicles, or worse, miss our climate change targets completely so we suffer more environmental damage?
Lead sponsor: The Canadian Institute of Mining, Metallurgy and Petroleum (CIM) with Deloitte
Register today for our In Person breakfast.
To purchase a CIM Toronto Branch membership please visit  https://branches.cim.org/toronto/home/membership/become-a-member/    
Please note that CIM Toronto membership is separate from CIM National membership.
For more information on our sponsors please visit link: 
https://branches.cim.org/toronto/home/sponsors/sponsorship-packages/
Ms. Anne Louise Chabot, an Anishnawbe woman from Kitigan Zibi Anishnawbeg First Nation, has twenty-five years of experience working with Indigenous and non-Indigenous government and industry, service delivery agencies and community groups. Ms. Chabot possesses extensive experience in Indigenous engagement, government relations and project management. Of note is Ms. Chabot's extensive experience working directly with the Indigenous community both in Ontario and across Canada. She worked as a special assistant to Ovide Mercredi, former National Chief of the Assembly of First Nations and advised Ontario senior officials on Indigenous relations and engagement. Between the years of 2000 to 2008, while her children were school aged, she operated her own successful consulting business, working with diverse clients like the Ontario Federation of Indigenous Friendship Centres, Health Canada, the Chiefs of Ontario and the Ontario Non-Profit Housing Association. While working with Ontario she was awarded 2 Amethyst Awards and a Deputy Minister's award for bringing concrete results to Indigenous engagement for the province.
She considers herself 'one generation removed from the bush' and exemplifies Anishnawbe traditional values which support relationships based on mutual respect, transparency, kindness and courage. Ms. Chabot has excellent verbal and written communication skills and is an experienced public speaker. She currently works with the Windigo First Nations Council as their Director of Policy and Government Relations, advocating for the rights and interests of northern, remote communities in Ontario's far north.
For more information, Ms. Chabot can be reached at:
c. 416 579 2940
e. annelchabot@gmail.com
Saga Williams has a diverse range of experience working on Indigenous issues for the private sector, the federal and provincial governments, national and provincial First Nation organizations, non-profit organizations as well as First Nation communities. She has worked on a range of significant legal and policy initiatives as well as resource development projects. Her visionary drive and strong leadership skills have led to the successful implementation of a number of high profile government and private sector initiatives including settling land claims and establishing successful multi-million dollar Indigenous-corporate business relationships. Saga is a member of Curve Lake First Nation and the Namekosipiing Anishinabeg located in the traditional territory of Treaty #3 in North-western Ontario.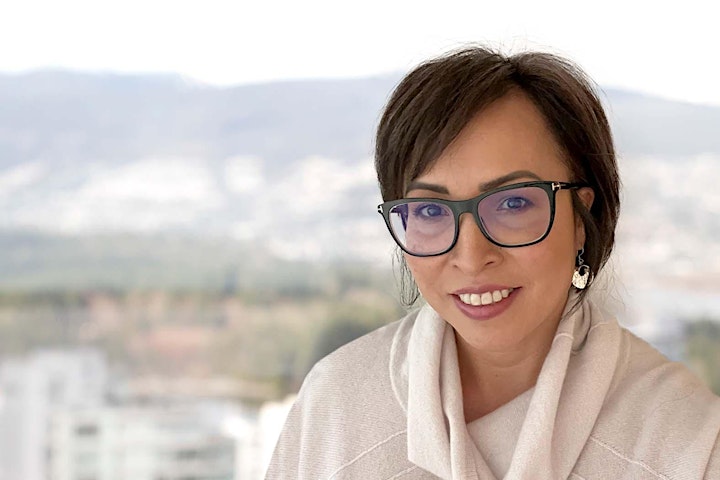 Jolain Foster, "Jolain is Gitxsan and she grew up on her territory in the Northwest of British Columbia which is rich with natural resources like forestry, minerals, and salmon. Her life's purpose is working to eliminate poverty and create economic wealth for Indigenous peoples and communities. She started out her career working as an accountant for Deloitte in 1996 where she was part of forensic audits on Indigenous administrations. Then she became more interested in addressing the root issues and improving access to education and educational outcomes for Indigenous people at the University of Northern British Columbia (UNBC) and Mount Royal University (MRU) for over a decade. This included the first in Canada for post-secondaries: an Indigenous recruitment and retention strategy. She led the implementation of this strategy to increase registration rates and graduation rates for Indigenous students by more than 10% a year, making UNBC a leader in this space nationally for many years. At MRU, Jolain led the creation of the Iniskim Centre, an academic centre focused on retention programs for Indigenous students.
As a competitive athlete, Jolain always believed that sports and education are key factors in the success of Indigenous youth, so she took the opportunity to work for the Rochester Americans and Knighthawks that was purchased by an Indigenous owner. As the Vice-President of Operations, she had oversight of the business operations and finance. She helped restructure the team, led and implemented a new strategic plan, and improved sales and community relations by rebranding the team with the owner and President. Although this experience brought Jolain back to business operations and financial management, she realized that she is most passionate about improving operational models and she wanted to continue this experience working for Indigenous communities. She moved back to Canada and worked as a Controller, Chief Financial Officer, and then the Chief Operating Officer for an Indigenous Community in southern Alberta that was known for Oil & Gas developments in the 1980's. Jolain was promoted quickly from a Controller to the Chief Operating Officer to lead organizational change, decrease costs, increase capacity, and improve community relations with the leadership of the Nation.
Jolain then moved over to work directly with industry for Golder Associates as the National Leader for Indigenous Relations reporting directly to the President and regional Vice-Presidents for 5 years. Here she led the development of their first National Indigenous Relations strategy, developed a team to lead implementation, developed Indigenous partnerships, and created Indigenous participation plans for various national pipeline projects to maximize participation where they worked. This included procurement, training, and community relations.
After Jolain worked in the public sector, private sector, and Indigenous communities, she returned to Deloitte as a senior manager in 2017. Since then, she has grown their Indigenous practice by more than 25% in the Prairies and made Partner in 2019 and now leads the Indigenous Western Practice. As an accomplished professional, Jolain has come full circle in her career. Jolain has demonstrated more than 20 years of success in Nation Building and creating partnerships among Indigenous communities, Government, Industry, and Corporate Canada to implement Indigenous-led solutions for Indigenous peoples and Nations."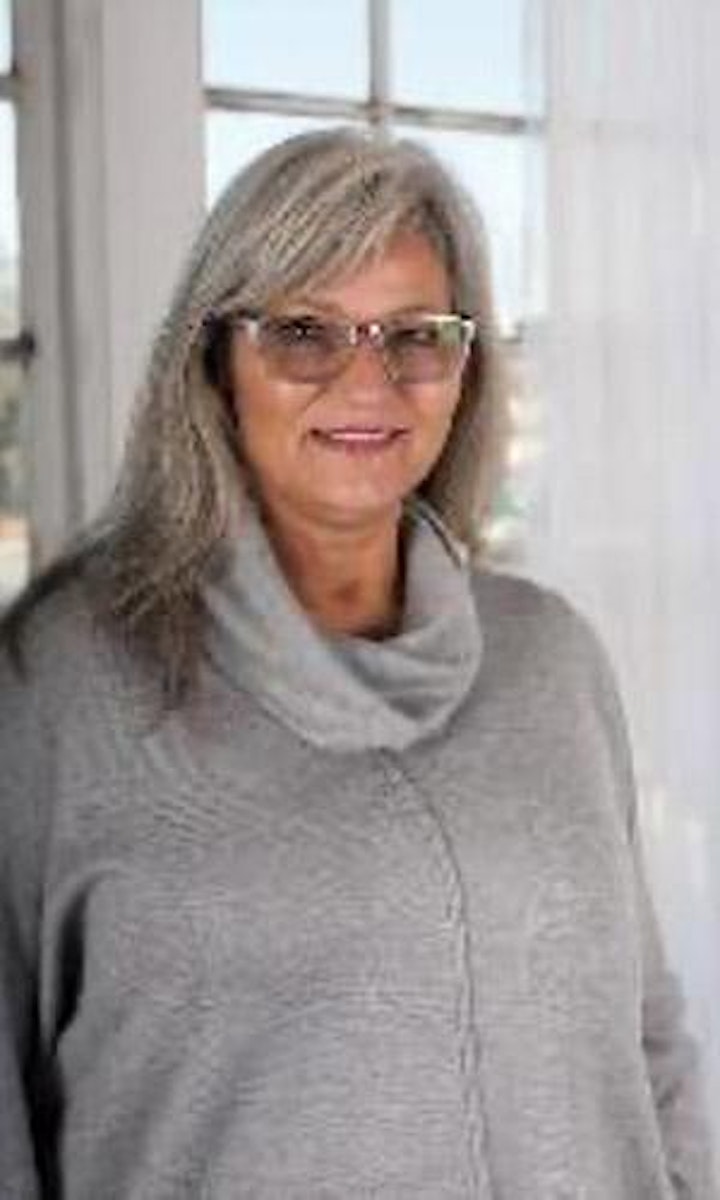 Ms. Lewis is a status member of the Mohawks of the Bay of Quinte Tyendinaga Mohawk Territory and based in Prince Edward County. Ms. Lewis is a strategist who develops collaborative business models. A community builder, Ms. Lewis is committed to the broadening of equitable and productive work environments. Lee helped create Telesat's first Broadbent portal for Indigenous people in North America. As the Canadian Liaison for the Federal Communications Commission (FCC), she oversaw digital policy innovations for Canadian and U.S. governments including the launch of the first Aboriginal Canada web portal and information technology training for Indigenous people (ITTI). As consultant for Crown-Indigenous Relations and Northern Affairs Canada (CIRNAC) Ms. Lewis produced projection reports on the effects of the digital age on Indigenous cultures and identified potential paths forward. Working with the Assembly of First Nations (AFN) and the Aboriginal Traditional Knowledge Group, Ms. Lewis served as a consultant for Canada Ontario Resource Development Agreement Committee (CORDA), Environment Canada and Canadian Wildlife Services addressing Species at Risk Act (SARA). Ms. Lewis' work with the Navajo Heritage Program and the Aboriginal Working Group brought together Indigenous Chiefs from Canada to the Navajo Nation to share governance information. For over a decade Ms. Lewis was the sole proprietor of Jackson's Falls Country Inn and Indigenous restaurant in Prince Edward County, Ontario.