The CIM Vancouver Branch is pleased to invite you to our Annual Student Night
About this event
The CIM Vancouver Branch is pleased to invite you to our Annual Student Night Dinner
Keynote Speaker: Kimberly (Finke) Morrison, PE, RG
$21,000 in Student Awards, Book Prizes and Education Grants
Title: " Impacts of Recent Tailings Failures on the Industry – An Owner's Perspective"
Date: November 21st, 2019
Location: Pinnacle Hotel Vancouver Harbourfront
Reception Start Time: 5:30pm
Dinner: 6:30pm
Student Night is CIM's Vancouver Branch premier annual event. The aim of Student Night is to connect our UBC, SFU, and BCIT Students within the Mining and Earth Sciences programs with Industry Professionals for an evening of excellent networking and the presentation of thousands of dollars in scholarships, awards and prizes for Graduate and Undergraduate Students.
Bio: Kimberly (Finke) Morrison is a tailings, heap leach and water management specialist with over 23 years of experience, providing technical expertise on over 90 mine and/or dam sites spanning the globe, including more than 19 countries in North America, South America, Africa, Asia, Australia and Europe. She serves as the Director of Tailings & Water Management at the corporate headquarters of Newmont Goldcorp in Denver, Colorado. Kim joined Newmont Goldcorp in April 2019, shortly after the devastating tailings dam failure in Brazil that occurred in January, and a few days after Newmont's acquisition of Goldcorp was final. In her role, she is responsible for supporting Newmont Goldcorp's global operations with tailings and water management, including providing operational support and overseeing development and implementation of governance programs.
Abstract: The devastating failure of Tailings Dam I at Vale's Córrego do Feijão mine near Brumadhinho, Brazil, in January of this year, which resulted in the death of over 250 people, has been a wake-up call to the industry and its investors with respect to so-called "inactive" tailings dams. Within days after the failure, new legislation was enacted in Brazil. In March, the International Council on Mining & Metals (ICMM) for which Vale is a member co-convened a Global Tailings Review. Then, in early April, the Church of England Pensions Board and the Swedish Council on Ethics for AP Funds issued an urgent letter to 683 listed extractive companies, including all of ICMM's members, demanding disclosures on every individual tailings facility under their control. This presentation will review the chain of events leading to the present, review current initiatives to improve tailings management practices globally, and provide an open forum for discussion of an owner's perspective.
Note: If you have any questions or concern about this event please don't hesitate to contact me at neda.mining@yahoo.com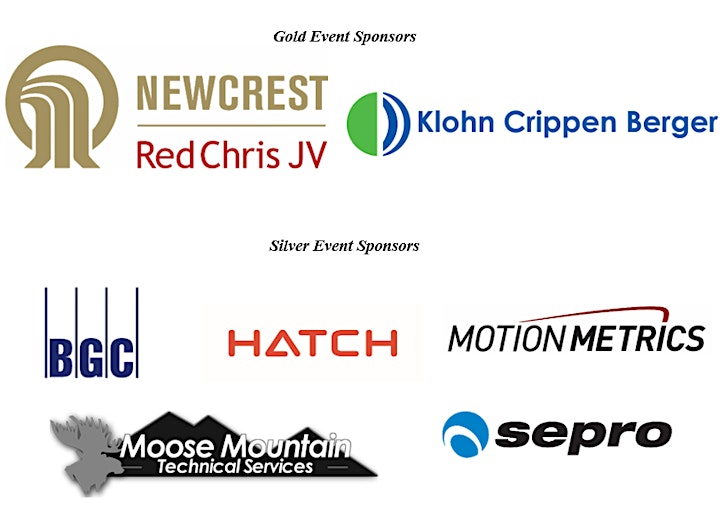 Organizer of CIM Vancouver Branch is pleased to invite you to our Annual Student Night