Join us as we celebrate Women of Colour Creators from Canada with film screenings, panel discussions and networking events.
About this Event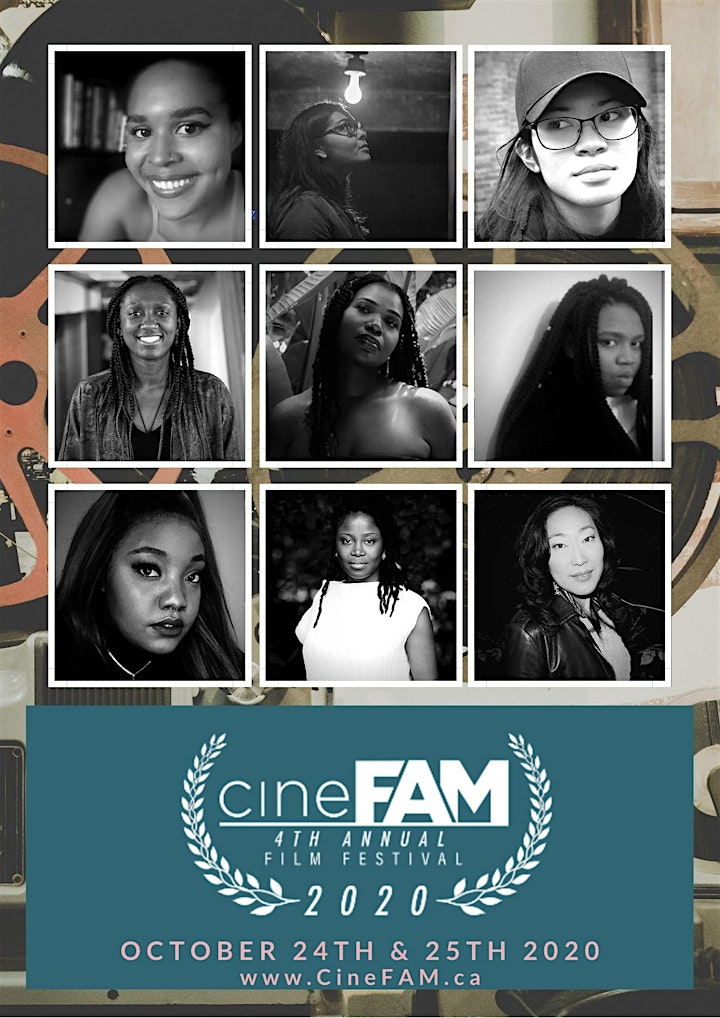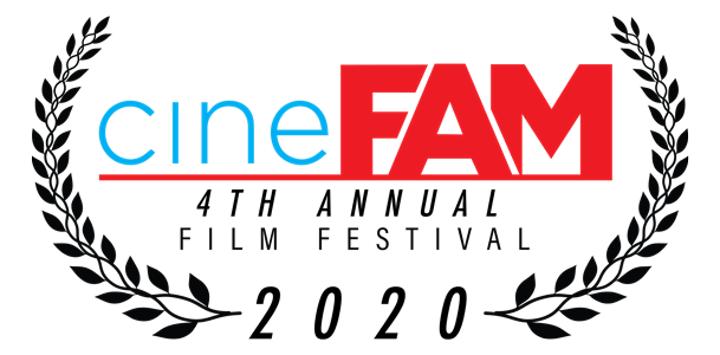 CineFAM is a Haitian Creole word meaning "films by women." In 2014, Frances-Anne Solomon founded CineFAM, to amplify the voices of women of colour creators worldwide. The mandate is to support bold, original film stories by Women of Colour Creators around the globe.
Since 2016, annual activities have included: a film festival; short film challenges for emerging filmmakers; and a partnership with the Durban Filmmart to develop South Africa/Canada co-productions led by African women. In 2019, CineFAM launched its first Feature Film Incubator for Canadian women of colour directors. Films from these challenges are showcased annually in the festival.
This year's festival events will include:
October 5th: A Media Launch, Program Reveal and Special Preview Screenings
October 8th: CineFAM Shoptalk Panel discussion featuring festival filmmakers.
October 15th: CineFAM Shoptalk Panel discussion featuring festival filmmakers.
October 24th: Short Film Series, Talkback & CineFAM Networking Mixer
October 25th: Feature Film Screening & Talkback and Closing Night award Presentation
October 24th, 7PM
COLOURING IDENTITY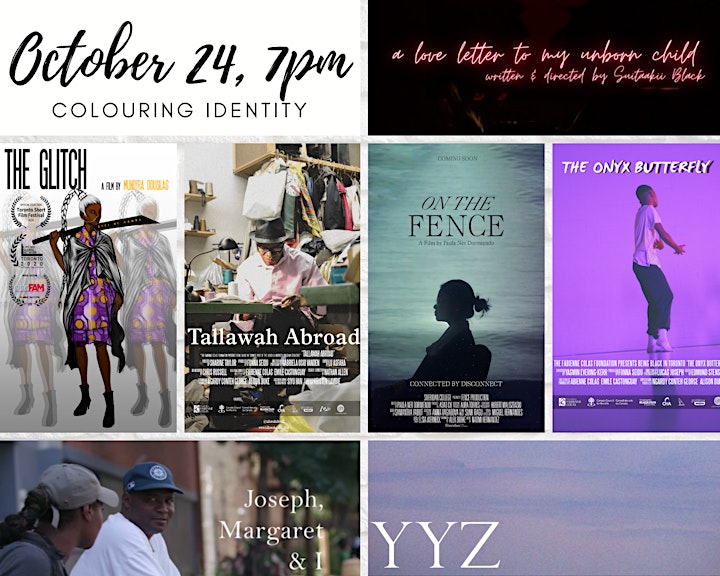 Featured Films:
The Glitch by Muniyra Douglas
A young woman grieves from a traumatic loss, while her mental and emotional afflictions manifest as a physical glitch.
A Love Letter to My Unborn Child by Suitaakii Black
A woman talks to her unborn child about their furture and their heritage.
On the Fence by Paula Ner Dormiendo
"On The Fence" follows several intertwined conversations with a group of multicultural individuals and their struggle with identity.
The Onyx Butterfly by Yasmin EveringKerr
The Onyx Butterfly is a Poetic and Expository Documentary which seamlessly incorporates actuality with poetic elements of dance performance.The film is an exploration of the life of a black male ballet dancer.
Joseph, Margaret & 1 by Valerie Amponsah
Originally a film about the filmmaker's parents immigration journey from Ghana to Canada and how that impacted their life, the film takes a life of it's own and becomes a story of forgiveness and healing of Joseph's substance abuse with his wife Margaret and daughter, Valerie.
YYZ by Omolola Ajao
The film YYZ focuses on the feelings of rootlessness and loss of identity that often accompany immigration. For Omolola and her family, their first night in Toronto was spent in Pearson airport that night full of anticipation, expectation, and fear.
Tallawah Abroad: Remembering Little Jamaica by Sharine Taylor
Little Jamaica, a neighbourhood in Toronto's west end, was a once thriving hub for Black and Caribbean business owners until the ills of gentrification reared its ugly head. The construction of the incoming Eglinton Crosstown LRT is shifting the dynamic of their community, changing their future and slowly erasing their presence in the process.
On October 24th, at 6pm there will be a special online networking session featuring a performance by DJ Dre Ngozi, trivia & prize giveaways! See our social media for details....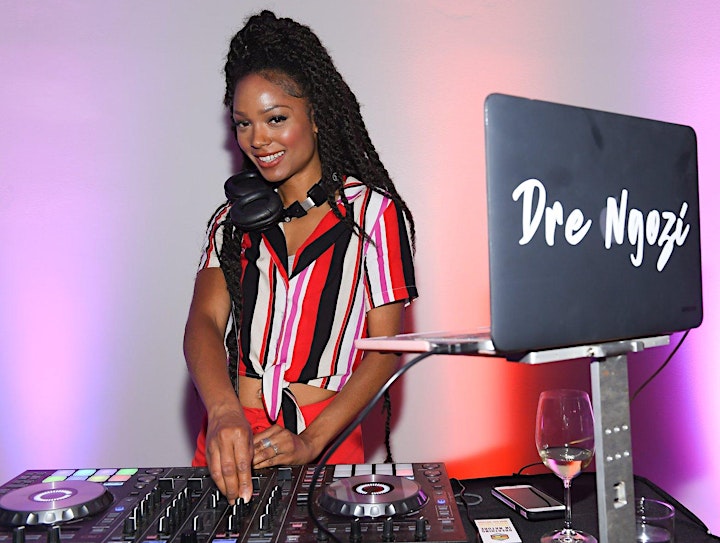 October 25th, 7PM
SEE ME FOR ME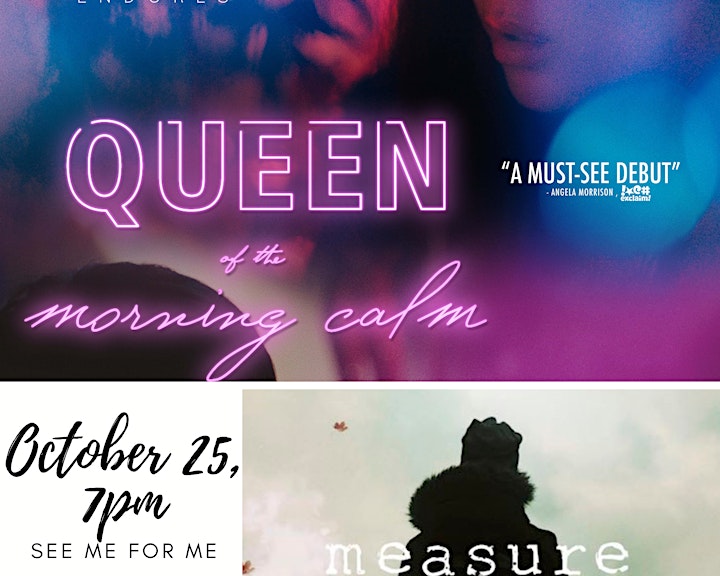 SEE ME FOR ME
Measure by Karen Chapman
Nine year old Shane seems to be wandering the streets of Toronto alone, but he is on a secret mission that is too important to fail. He has one last thing to do before his mother finds out he has been suspended from school.
Queen of the Morning Calm by Gloria Kim
Following 29 year old immigrant sex worker Debra, and her self aware 10 year old daughter Mona, as they embark on a journey of emancipation. Debra attempts to escape cycles of abuse and poverty while learning to become a more nurturing mother and discovering her own self-worth.


CineFAM is part of the Caribbean Tales Media Group which was built over 20 years. The CaribbeanTales Media Group is the only media group in Canada that provides an ecosystem of screen-based activities that serve Black Canadian, and culturally diverse audiences. CTMG is Black-owned, staffed and controlled. Our Board leadership and staff are mainly Black and are culturally diverse. CTMG provides a pipeline of activities from creation to distribution that aims to uplift, enrich, promote and monetise Black and culturally diverse film and television content for audiences.