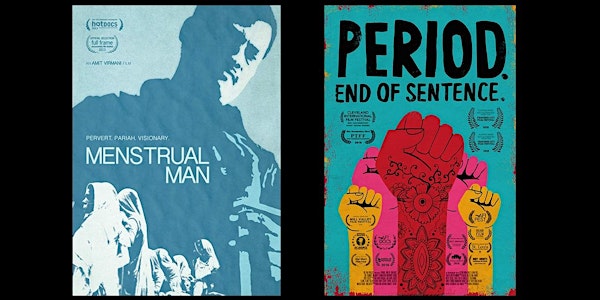 Cinema Series: "Menstrual Man" and "Period. End of Sentence."
When and where
Location
CIGI Campus Auditorium 67 Erb St. W. Waterloo, Ontario N2L 6C2 Canada
Description
About "Menstrual Man"
Arunachalam Muruganantham was a school dropout who, after discovering his wife's rudimentary means of managing her period, went on a quest to provide low cost sanitary towels to rural Indian women. With limited resources at his disposal, he adopted extreme methods to conduct his research. At first he was labelled a pervert and shunned. Today, Muruganantham is hailed as a visionary who is empowering rural women across India.
Menstrual Man tells the inspiring story of an unlikely hero who stood up for India's ignored. A critical and audience favourite, the film underscores the importance of empowering women to combat poverty, and the power in every individual to make a difference.
About "Period. End of Sentence."
Winner of the 2019 Academy Award for Best Documentary (Short Subject), Period. End Of Sentence. follows girls and women in Hapur, India and their experience with the installation of a pad machine in their village. One young woman tells her dreams of becoming a police officer. Another girl discusses the taboo of menstruation, the importance of education, and how she had to drop out of school when she got her period. Soon, many women in Hanpur are determined to work on the pad machine (which will earn them more money than their prior work in the fields), and to create a micro-economy to support themselves for the very first time.
The films will be followed by a presentation and discussion with Kate Elliot from the Kitchener-Waterloo-Cambridge chapter of The Period Purse, a charity organization promoting menstrual equity by providing marginalized menstruators with access to free menstrual products, and to reduce the stigma surrounding periods through public education and advocacy. The Period Purse will also be collecting donations to assemble kits for distribution - please visit https://www.theperiodpurse.com/donate-items.html for information on what items are most needed.
About the Cinema Series
The Centre for International Governance Innovation (CIGI), is pleased to announce a new partnership with the Grand River Film Festival, and THEMUSEUM to deliver public film screening events throughout the
year.