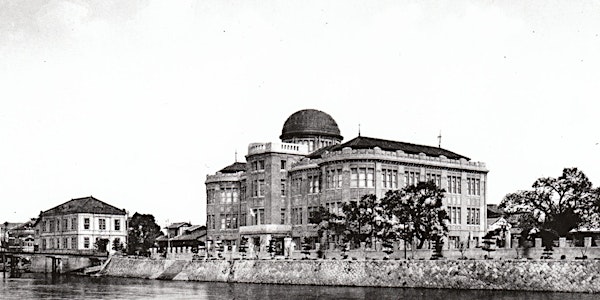 Cinematic Taiwan: Message from Hiroshima
When and where
Location
Annex 823 Seymour Street Vancouver, BC V6B 3L4 Canada
Refund Policy
Contact the organizer to request a refund.
Description
Discover the sights and sounds of a lost culture and people.

Narrated by George Takei, Message from Hiroshima is the culmination of an atomic bomb survivor's life-long mission to discover Hiroshima's lost culture. Directed by Masaaki Tanabe, the beautiful documentary focuses on the once-bustling Nakajima District of Hiroshima, Japan and showcases an idea of what once was and what could have been if the district was not destroyed in the blast. Using archival footage and images from pre-World War II Hiroshima, the documentary recreates the shops, businesses, and homes in computer generated graphics and shares the story of hibakusha - survivors.

Today in Hiroshima, Peace Memorial Park is a space for monuments and ceremonies to memorialize those that perished - and the Message from Hiroshima is one of remembrance, peace, and a thriving future.

Co-presented with Vancouver International Film Festival.
原子彈摧毀了文化,也摧毀了人與城市的連結。
人對家鄉的依戀與渴望,來自當代日本最深切的和平呼喚。

1945年8月6日,一顆名為「小男孩」的人類史上第一顆原子彈在日本廣島市上方600多公尺高空爆炸,暗紅蕈狀雲極速擴散,廣島市7萬6千棟的建築物中,約莫7萬棟瞬間被夷為平地,總死亡人數高達14萬人。當時年僅8歲的導演田邊雅章,因住在郊區外婆家而免於災難。對家人的思念及城市的印象,卻沉澱在心底成為一生懸念。

《來自廣島的訊息》用電腦技術重現廣島戰前的餐廳、鞋店、戲院和著名的產業獎勵所,並透過眾多人物訪談重現當時的景象、聲音和氣味,讓已消失的文化和居民樣貌再度展現。讓我們回到70年後的今日,坐落在太田川和元安川兩條河流間的廣島和平紀念公園,一起為所有因戰爭而喪失生命、人生遭逢巨變的犧牲者和倖存者,祈求永久的世界和平。