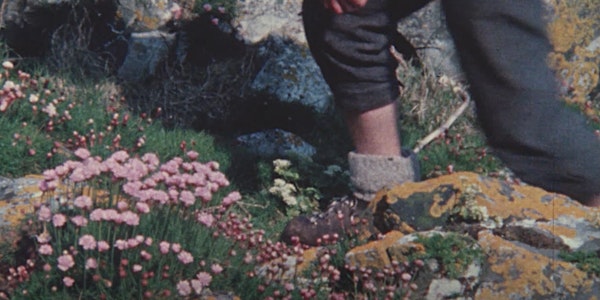 CINE[STHESIA]: Island Hopping - St Kilda
It's not too late to get away this summer! Immerse yourself in the sights and sounds of St Kilda in this screening of newly added films.
When and where
Location
National Library of Scotland at Kelvin Hall 1445 Argyle Street Glasgow G3 8AW United Kingdom
About this event
Shot in the 1960s and 1970s, the films depict the archipelago decades after the evacuation of the islanders on 29 August 1930. Since then, the islands have been managed by the National Trust for Scotland who work to restore the ruined buildings, and to conserve the complex environment that hosts almost a million seabirds. The islands are internationally celebrated for this breadth of birdlife, including by UNESCO who inscribed St Kilda on its World Heritage List in 1986, and you can see why in these films!
On the showreel:
Total running time: 36.22 minutes.
Drop in from 12pm – 4pm on Saturday 27 August when the films will be played on a loop.
Admission is free, but please register your interest. All ages welcome.
The building and screening room are wheelchair accessible, but please get in touch with us if you have any enquiries or concerns about access requirements.
-----------------------------------------------------------------------------------
Our CINE[STHESIA] screenings showcase hidden gems from our Moving Image Archive. From the Eerie and surreal, to the nostalgic and factual, each screening is carefully curated by staff or special guests.
The films shown are preserved as part of our Moving Image Collection. For more information about the collection please visit: movingimage.nls.uk
When you book this event, your personal information will be held and used by the National Library of Scotland for the purposes of allowing you to attend the event. We use some of the information for audience research purposes. We expect attendees to behave respectfully towards presenters, guests and other audience members. For full information about how the Library will hold and use your personal information, see our privacy pages, in particular our event booking privacy notice (https://www.nls.uk/privacy/events-notice/).