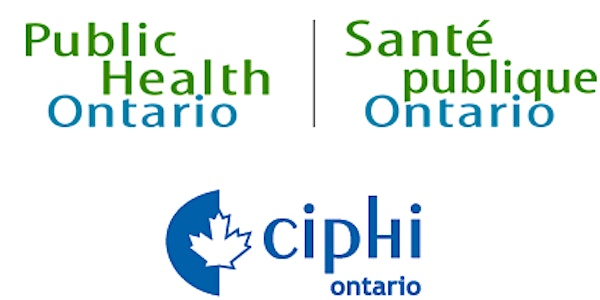 CIPHI Ontario Seminar Series: NRC and Health Canada : Reducing Radon Ingress in Canadian Homes
By Public Health Ontario and CIPHI
Date and time
Wednesday, February 12, 2020 · 12 - 1pm EST
Location
By webinar only Canada
Description
CIPHI Ontario Seminar Series:NRC and Health Canada: Reducing Radon Ingress in Canadian Homes
In 2007, the Canadian radon guideline was reduced from 800 to 200 Bq/m3 and the National Radon Program (NRP) was rolled out by Health Canada. The NRP has conducted a considerable amount of research to characterize the scope of indoor radon in Canada, other types of radon research, and public education and outreach regarding the health effects of long-term radon exposure. In collaboration with National Research Council (NRC) Construction Research Centre, further research is being conducted to gain knowledge on reducing radon ingress in new construction and mitigating radon in existing construction. This webinar presentation will inform attendees on some of the work that has been done over the past 12 years by Health Canada's NRP and the radon building science work conducted at National Research Council.
https://www.canada.ca/en/health-canada/services/environmental-workplace-health/reports-publications/radiation/cross-canada-survey-radon-concentrations-homes-final-report-health-canada-2012.html
https://www.ncbi.nlm.nih.gov/pmc/articles/PMC3509926/
http://publications.gc.ca/collections/collection_2017/ongc-cgsb/P29-149-012-2017-eng.pdf
https://www.constructioncanada.net/combating-radon-with-scientific-research/
https://www.canada.ca/en/health-canada/services/publications/health-risks-safety/guide-radon-measurements-residential-dwellings.html
https://www.canada.ca/en/health-canada/services/environmental-workplace-health/reports-publications/radiation/guide-radon-measurements-public-buildings-schools-hospitals-care-facilities-detention-centres.html


Presenters: Jeff Whyte, Dr. Liang (Grace) Zhou and Kelley Bush
Jeff Whyte earned his Master of Science in Analytical Chemistry from Queen's University and has over 30 years experience in chemical and radiochemical research in the private/public sectors. He ran the science of Health Canada's National Radon Program from 2007-2018. He contributed to radon provisions for the 2010 National Building Code, and is Chair of the Technical Committee for CGSB 149.11 and 149.12 national radon mitigation standards. He currently supports radon research at National Research Council's Construction Research Centre, is Chair of the Canadian Committee on Indoor Air Quality and Buildings (CCIAQB) and contributes to International Atomic Energy Agency radon guidance documents.
Dr. Liang (Grace) Zhou, earned her doctorate in building engineering at Concordia University and joined the National Research Council of Canada (NRC) as a Research Officer in 2008. Grace has led her team in developing Canada's first, and two of the world's first, radon test facilities, in addition to completing product validations to control radon in buildings. She is currently leading a team undertaking a field study of passive radon stacks in homes across Canada. Her other research areas include the impact of mechanical systems on indoor environment, building energy performance, computational fluid dynamics (CFD) and whole building simulation, as well as depressurization in dwellings.
Kelley Bush has been the Manager of the National Radon Outreach Program since 2008 at Health Canada's Radiation Protection Bureau. Prior to joining Health Canada, Kelley worked in the private sector as a marketing and sales management professional. With over 20 years of senior management and leadership experience, she has a strong acumen for converting ideas into plans and ensuring their successful execution. Kelley holds a Bachelor of Commerce with honours in Marketing from Concordia University.
DISCLAIMER: The opinions expressed by speakers and moderators do not necessarily reflect the official policies or views of Public Health Ontario, nor does the mention of trade names, commercial practices, or organizations imply endorsement by Public Health Ontario.
---
The Canadian Institute of Public Health Inspectors (CIPHI) Seminar Series is approved by Council of Professional Experience for professional development hours (PDHs) for members of CIPHI. For more information, contact events@oahpp.ca.
---
Questions?
Stay up to date on upcoming CIPHI Seminar Series events by visiting our schedule. For comments or questions about this series, please email PHO Events (events@oahpp.ca).
Public Health Ontario is committed to complying with the Accessibility for Ontarians with Disabilities Act (AODA). If you require accommodations to participate in this event, please contact 647-260-7100
or events@oahpp.ca.