Description
Join us on Thursday, May 16, 2019 at Metropolitan Hotel Vancouver to learn more about sustainable urban development with Gerben van Straaten, Founder and CEO, World of Walas.
Presentation Summary
Urban development means more than just real estate and district design. Urban development brings together the activities, desires and interests of people, companies and the cities they inhabit. It unites them into a living and a liveable whole – economically, socially, sustainably, ecologically and financially. Gerben van Straaten will discuss his experiences building and managing World of Walas sustainable urban development projects around the world, and why it is so important to give people ownership of their community and ways in which we can help understand how citizens want to live now and into the future.
Presenter: Gerben van Straaten
Founder and CEO, World of Walas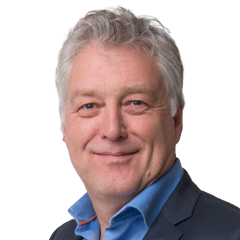 Gerben van Straaten has over 25 years of experience in urban development. He founded World of Walas in 2010 to offer a fundamentally different approach to sustainable urban development. Walas has been experiencing significant growth since then, doubling in size at least once per year. Walas is now a collection of over 25 companies with projects operating in the Netherlands, Germany and Canada, and global partnerships focused on bringing real change to the urban development industry.
Gerben is an international speaker and published author on sustainable urban development and new ideas for old buildings. His unique experience bridges between academic best practices and the traditional real estate industry. He works with governments, cities, NGOs and other organizations on policy for urban planning and development to bring about real change. He is a signatory partner for the UN Sustainable Development Goals, and Special Commissioner for Cities for Earth Charter International. Follow him on Twitter @gerben_walas and learn more about him and his projects at worldofwalas.com.