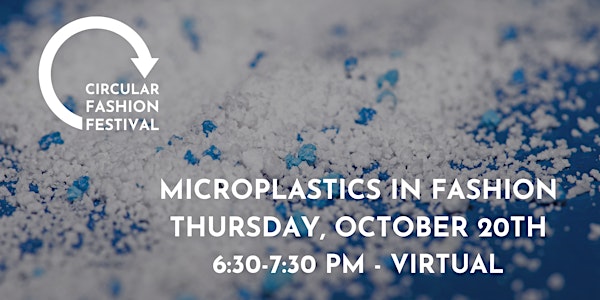 Circular Fashion Festival - Microplastics in Fashion
Learn about the environmental impact of microplastics from fashion
About this event
October 20th - Microplastics in Fashion - Virtual (Zoom) - Free - Advance registration is required - Learn about the environmental impact of microplastics from the textiles we wear, and what we can do to help prevent them. Presented by Ryan Prosser, Associate Professor at the University of Guelph.
This event is supported by donors, sponsors, and our OTF Resilient Communities Fund Grant.
We are excited to be presenting our first ever Circular Fashion Festival, a week-long event coinciding with Waste Reduction Week, a national movement that brings together youth, educators, policy makers, businesses and communities. The Circular Fashion Festival advocates for slow fashion, skill sharing, and the circular economy.