CITT MB Breakfast Panel Discussion on Distribution of Controlled Substances

Tuesday, 24 April 2018 from 7:00 AM to 10:00 AM (CDT)
Event Details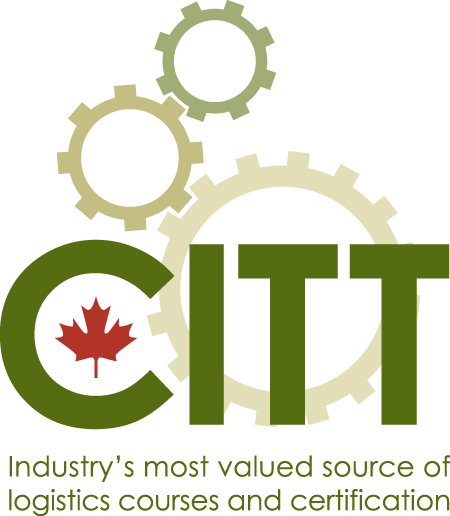 CITT's Manitoba Area Council along with Truck West and Canadian Shipper are proud to present a Breakfast Panel Discussion on the Distribution of Controlled Substances versus Non-controlled substances. With the upcoming legalization of Cannabis slated to commence July 1, we thought that having a panel discussion surrounding the distribution of these products might be of value to our members, students, and guests. Even if you currently don't handle these types of products, a Logistician has to always be prepared for the future.
There are so many intricacies and differences between the two and our panel of experts will explore what they are. Some of the topics to be discussed will be:
The movement and storage of these products.

Inventory control

Damaged or Lost product

Risk management and mitigation.

Driver safety issues.

Regulatory compliance.

Security.
We have assembled 4 leading experts to speak about their specific challenges in dealing with these differences. There will be plenty of time allotted for the audience to jump in with any questions they might have.
Moderator, Lou Smyrlis, is the Managing Director of the Newcom Trucking and Supply Chain Group. The nation's largest media outlet serving the needs of Canada's transportation professionals, it includes Canadian Shipper, Inside Logistics, Truck News, Truck West, Today's Trucking, Truck Tech, Transport Routier, Solid Waste & Recycling as well as several websites, newsletters, directories, the Web TV show Transportation Matters, and the Surface Transportation and Canadian Fleet Maintenance Summits.
Lou has been reporting on transportation issues for over 25 years and is a winner of several writing awards. A frequent speaker on industry issues he is a leading authority on industry trends having pioneered several industry research projects.
His work has been published by the Harvard School of Business, translated into Spanish and Chinese, referenced in university research papers and included in a university textbook on management practices.
He is an avid researcher of Byzantine history and enjoys riding and training his three horses.
About the Panelists:
Shelly Rojeski, Distribution Center Manager, McKesson Canada Winnipeg
McKesson Canada is a Pharmaceutical Distributor for Retail Pharmacists. McKesson Pharmaceutical distribution meets the needs of the Canadian health care supply chain by providing timely solutions for the delivery of health-related products across the country. Shelley has been operating the Winnipeg Distribution Center for 14 years. Previous to McKesson Canada she worked for United Parcel Service. During her 15 year tenure at UPS, she worked in air operations, brokerage operations, package operations and logistics.
Shelley is married and has two children, Michael (12) and Taylor (10). She is a hockey Mom and enjoys cottage life and the outdoors.
The McKesson Winnipeg DC was named DC of the year on a National level in 2016. She has a very engaged workforce in Winnipeg with the focus on empowerment and inclusion.
Chester Cacapit, Branch Manager, ATS Healthcare in Winnipeg
Andlauer Transportation Services is a Canadian leader in transportation dedicated to the distribution of pharmaceuticals and over the counter healthcare products to hospitals, clinics, and pharmacies. Offering Temperature Management, Chain of Signature and Time-Sensitive Delivery everyday from coast to coast.   Chester has 17 years of experience in the transportation industry and in 2007 became a member of Chamber of Commerce taking on MEDDS Winnipeg, the home delivery courier service that's been locally successful for over 30 years.
When he's not making moves logistically, he's making on them on a chess board. Representing Manitoba at the National Championships 98-99 and is still an avid player to this day. He loves to travel with his family of five from camping and enjoying the outdoors to the all-inclusive resort stay. By day he preaches life and work balance to all his employees knowing that the time away from the office influences the well-being of all.
Today at ATS, we are excited to bring on new customers and we are currently working with Western Drug Distribution Centre Ltd (WDDC) to supply veterinary clinics across the prairies with their much needed products. Chester's always on the lookout for opportunities to grow ATS Healthcare services locally and nationally. In 2018, leadership in the healthcare transportation industry is a more prevalent idea than before for ATS Healthcare.
Ariel Glinter, Business Development & Regulatory Compliance, Joint Headshop Inc.
Mr. Glinter graduated from the University of Winnipeg with a Bachelor of Arts in 2008, and from Robson Hall, Faculty of Law at the University of Manitoba in 2012. He then articled at the Winnipeg law firm of Aikins, MacAulay & Thorvaldson LLP before being called to the Manitoba bar in June, 2013 and joining Aikins as an associate. As an associate at Aikins until March, 2015, Mr. Glinter practiced in the firm's civil and commercial litigation group serving clients including the Canadian Medical Protective Association and multiple Canadian online pharmacies, becoming experienced with regulatory compliance issues involving the medical industry, the pharmaceutical industry, and Health Canada. Since 2015, Mr. Glinter has accumulated significant experience in the Canadian medical cannabis accessories industry working for The Joint Head Shop Inc. in both business development and regulatory compliance roles. Additionally, he sits as a board member on the St. Vital BIZ board, the Corydon Avenue BIZ Board, and the Winnipeg Jewish Business Council.
Garth Pitzel, Director of Safety & Driver Development, Bison Transport
Garth has been involved in the trucking industry for over 36 years. He joined Bison Transport in October 1994 and held various roles within highway and city operations before being promoted to his current position in June of 2001. He is responsible for company and driver safety, driver development, and company security. Under his leadership, Bison has established a safety culture that consistently wins awards throughout the trucking industry.
A well-known safety professional, Pitzel actively promotes the industry and furthers transportation and workplace safety initiatives. He appears at a variety of industry-related events as a speaker and presenter. He regularly contributes his expertise and resources to trucking associations and private industry, as well as to government and regulatory bodies. These have included initiatives in promoting and bringing new drivers to the industry, training for private fleets, and harmonization of regulations for long combination vehicles across provinces. He is currently involved with TCA's School Committee and has held several leadership roles within the Safety & Security Division.
He is a member of the Saskatchewan Trucking Association's board of directors, Qualcomm's Safety Advisory Board, and the Winnipeg Chamber of Commerce Transportation Committee. He also was inducted to the Manitoba Trucking Association's Pioneer Club in 2015 and won the TCA professional safety award in 2016.
This event is worth 5 CMUS.
Upcoming Events
May 24th – 14th CITT Annual Bursary Golf Tournament, Kingswood Golf & Country Club
June 21st – Annual Dinner and New Member Celebrations
When & Where

Victoria Inn Hotel & Convention Centre
1808 Wellington Ave
Winnipeg, MB R3H 0G3
Canada

Tuesday, 24 April 2018 from 7:00 AM to 10:00 AM (CDT)
Add to my calendar