City Lights Presents: ROOFTOP PATIO PARTY WITH I AM LEGEND & WE ARE ROBOTS
About this event
City Lights Presents: ROOFTOP PATIO PARTY WITH I AM LEGEND & WE ARE ROBOTS
SATURDAY JULY 24th, 2021
$15.00 Presales/20.00 @ the Door
$5.00 Drinks
Free Giveaways
Music: House/Tech/Techno/Dance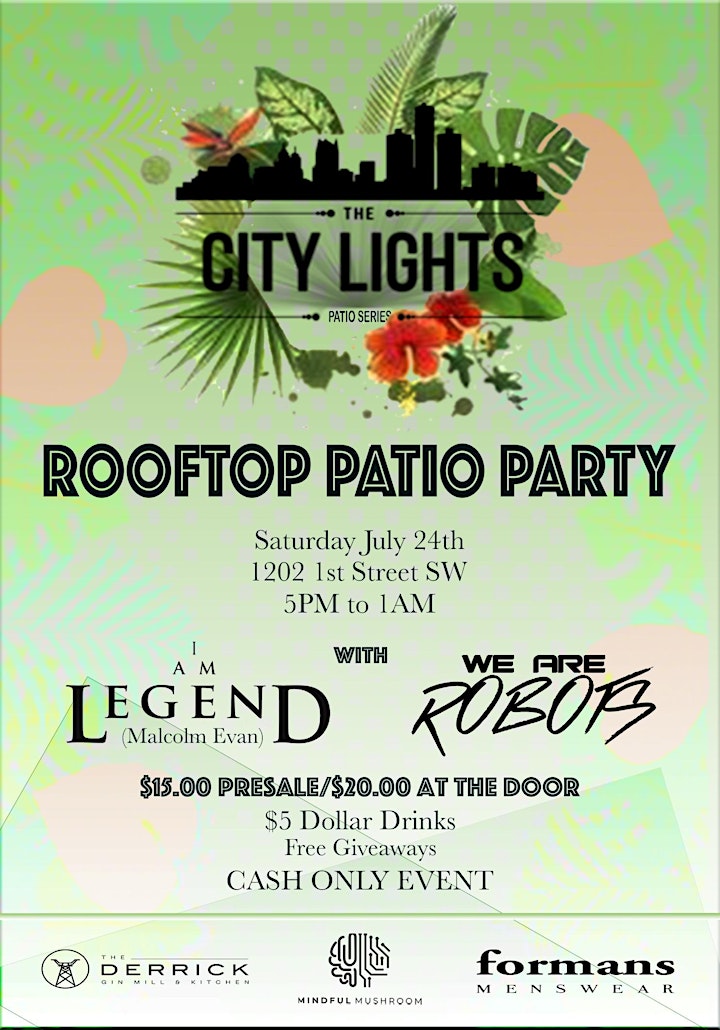 Organizer of CITY LIGHTS PRESENTS ROOFTOP PATIO PARTY W I AM LEGEND & WE ARE ROBOTS
LET'S GO BACK 7 YEARS.
In November of 2010, a small team based in a bedroom office began pursuing the merciless digital world. From working with world class artists to leading international companies, we figured out what we are here to do. 
OVER THE NEXT 7
Over the next 7 years we grew into a team of 10 unique people working with clients in cities all across North America. What was once a dream has now became a reality and we are only getting started. 
DURING OUR TIME
We have defined our core values and honed in our strengths. Our company is built on supporting others, providing powerful content and ensuring performance & return. We have energy that creates talent, growth and success.