Talk The Walk: An immersive full day experience for entrepreneurs featuring talks and panels from Canadian entrepreneurial leaders.
About this Event
***At this time we have made the difficult decision to postpone Talk The Walk to June 2020. With the growing global concern of COVID-19, we wanted to provide you with an update and response to date moving forward. The health and safety of our attendees is of the utmost importance and we are following the lead of Canadian public health authorities. We hope at this time you stay safe and protected as we closely monitor the situation. We hope to have a clearer date in the weeks coming. - The City MOGULS Team.*****
Talk The Walk is known for hosting honest, genuine, educational and provocative talks from some of the best in the entrepreneurial world and industry leaders. A summit unlike any other, guests learn and organically network with the best.
The unique combination of panel discussions, breakout sessions, networking, and workshops, provides guests with a dynamic and integrative experience. Participants are provided with invaluable tools and tangible takeaways, so that the learning continues for weeks, months and years to come.

8:30 - 9:00 am – Registration, Marketplace open, light breakfast + tea and coffee
9:00 -12:00 pm – Opening Remarks, Panel #1, Workshop #1, Break-out Sessions
12:00 -1:00 pm – Lunch, Marketplace and Networking
1:00 - 4:00 pm – Panel #2, Workshop #2, Keynote Address
4:00 - 4:30 pm - Speak and Share (your turn to share what you do!), Closing Remarks
4:30 - 6:00 pm – Cocktails and Networking (cash bar)

Entrepreneurs at any phase of their journey
Aspiring Entrepreneurs/Side Hustlers who are ready to take the leap
Intrapreneurs, Leaders, Changemakers and Freelancers

Follow us on social to get the most up-to-date news on speaker announcements and programming updates on Instagram, Facebook, LinkedIn and Twitter
Do you provide services and/or products for entrepreneurs and small business owners? Join us at the Talk The Walk Marketplace and gain access to over 250 attendees. E-mail us at: sponsorship@citymoguls.com to learn more.
*By purchasing tickets to this event, you are giving City MOGULS, their assigns, licensees and legal representatives the irrevocable right to use your name, picture, photograph, portrait, visual likeness, or voice in all forms and media in all manners including photo, film, audio and video representations and you hereby waive any right to inspect or approve the finished product that may be created in connection therewith.

The City MOGULS platform connects and motivates innovative entrepreneurs to inspire the next generation of leaders. City MOGULS provides opportunities for entrepreneurs and like-minded go-getters to connect, grow, support one another and give back to their communities.
By bringing great minds together through engaging, entertaining and educational events, we are connecting entrepreneurs to grow their minds and networks to build empowered communities.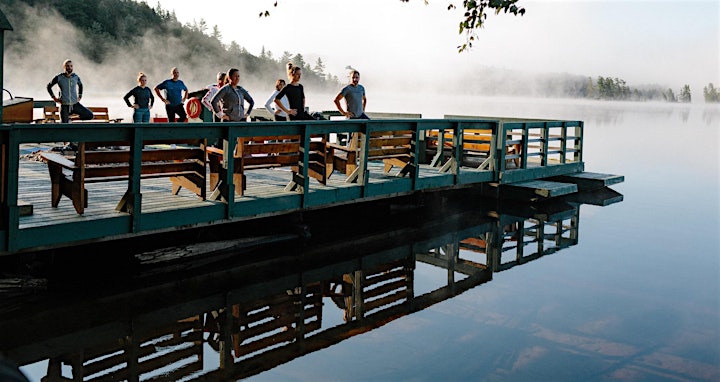 Upcoming Events
August 31 - September 2nd, Camp Tamakwa (Algonquin Park)
A one-of-a-kind, three-day leadership experience for entrepreneurs at Algonquin Park is geared towards a curated group of established entrepreneurs on a mission to grow themselves, their businesses, and are ready to get back to nature. Applications are now open.
Upcoming Events
November 5, 2020 - Toronto Event Centre
Canada's MOST innovative awards show (formerly the City MOGULS Runway Show) in support of Covenant House Toronto, The MOGUL Awards celebrates Canada's top 20 most innovative and philanthropic entrepreneurs in an entertainment-filled fashion show unlike any other. Nominations open April 1st. ⁠