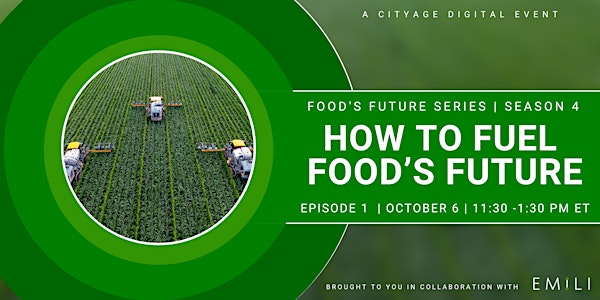 CityAge: How to Fuel Food's Future
A look at how digital agriculture can sustainably fuel the future of food through new machinery, software, and autonomous tech.
About this event
Our global food system uses significant energy to feed the world, powering everything from essential fertilisers to machinery required for food's growth and distribution.
That energy use is now under pressure from a combination of supply chain pressures, rising energy prices, inflation and climate policy. While some pressures may alleviate, it's also now clear that the food system is being dramatically impacted by machines, software and new autonomous tech.
Can this new tech help the food system promote sustainability, while also managing cost pressures? And how can we attract the talent the food system needs to put this tech to work?
Join us on October 6 for a look at how digital agriculture can sustainably fuel food's future. Click here to find out more: https://www.cityage.com/event/how-to-fuel-foods-future