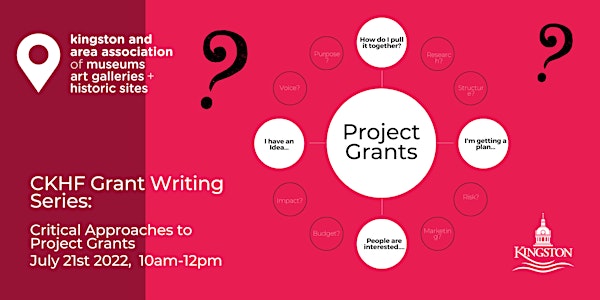 CKHF Grant Writing Series 2022 - Critical Approaches to Project Grants
Grant writing is both a craft and experiential skill to be honed and developed.
About this event
Whether you are new to grant writing, or looking to update your practice - this webinar is for you!
On Thursday, July 21st, 2022 , the Kingston & Area Association of Museums, Art Galleries + Historic Sites will be facilitating "Critical Approaches to Project Grants" as part of the CKHF Grant Writing Series, starting at 10:00 am via Zoom.
This online workshop will explore best practices of project planning, funding application scripting, risk assessment and measuring impact. Taking direction from the City of Kingston Heritage Fund objectives, this workshop will help develop the tools needed for a successful grant application.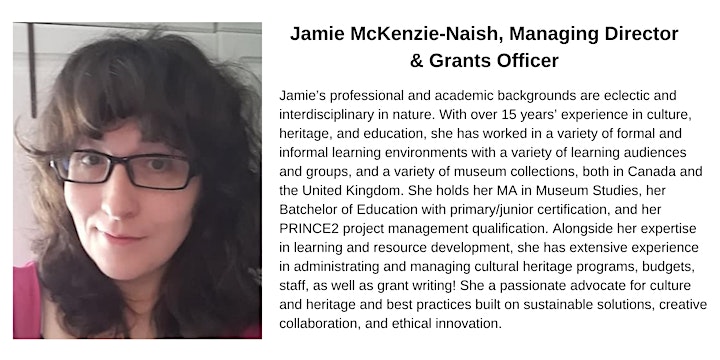 Please join our Managing Director and Grants Officer, Jamie McKenzie-Naish. As one of the few local funding opportunities for both operating and project costs, we are looking forward to a lively and informative discussion.
Please register on the link provided!