This is a quick clarity boost that will help you take the next business step with confidence. Come with a question, leave with an answer.
About this Event
Are you having a dilemma? Have you been ruffled by the pandemic? Do you wish for a successful future?
Join us for an intimate mini-Retreat to get a clarity boost. We gather in a private space with great healing energy and an intimate group of leaders. Attending will to help you center, became aware of your options, and find the best path forward that is aligned with your highest good. This event is for strong-willed business owners, founders, leaders, innovators, creatives, and visionaries.
Through a combination of business strategies, inner inquiries, and energy healing meditations, you will find the answer you seek. We will work through a decision- making process, exploring what fears might be holding you back, and finding answers to your questions. As a result, you will become clear on the next step that will lead you to a successful outcome.
Agenda:
Introductions and networking
Healing energy meditation for centering and connecting
Working through the decision-making process
Individual coaching and intuitive guidance
Takeaways and next steps
You will walk away confident, with a renewed sense of purpose, and ready to take action.
COVID-19 Note:
This event is in person for a small group of 9 people or less. We will maintain physical distancing. The full distancing protocol and the exact address will be provided a week prior to the event to all who register.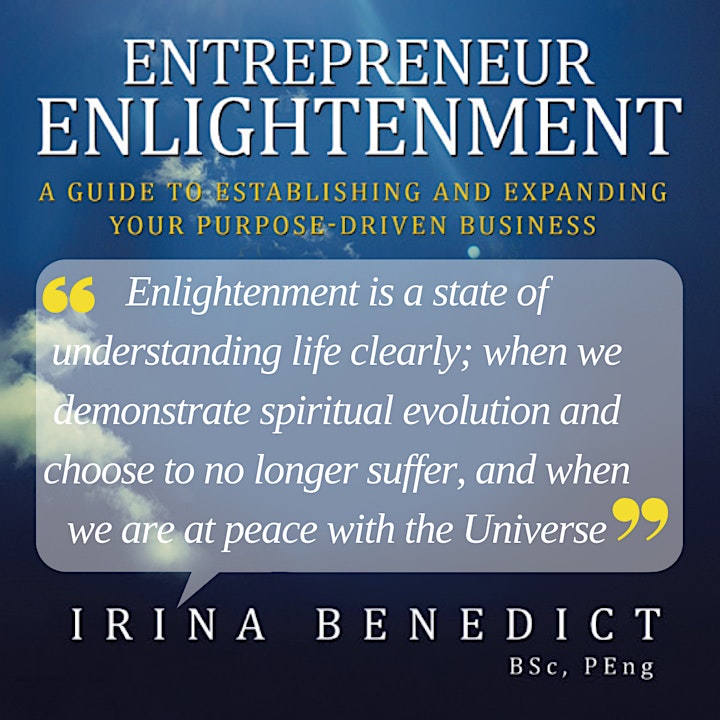 Open yourself to the magic of life. Dare to be different.
Join us to co-create an enlightening experience.
Looking forward to supporting you.
Irina