Description
This Renewable Energy Teacher Training is a FREE full-day professional development workshop presented by CE™ in partnership with Clark Public Utilities and ESD 112 and intended for 6th-8th grade teachers. This inquiry-based, hands-on science and engineering training program offers a review of the science, technology, and classroom applications of solar energy and other renewables for high school classrooms. Although there is a middle school focus for content, teachers at higher grade levels have found these workshops to be useful and relevant to their subject areas as well. Registration opens September 11, 2017.
Hands-on workshop activities provide a chance to run through inquiry-based classroom tasks/experiments with other teachers in preparation for adaptation in your classroom. Each participating teacher will receive access to free materials to be stored at their schools, which include tools to build solar circuits, solar cars, solar ovens, electricity-generating wind turbines, and other materials to teach fundamentals of renewable energy. Additionally, teachers receive classroom lessons aligned with NGSS and CCSS, and an opportunity to network with area teachers. Students and educators located throughout the region can access real-time energy data to graph and analyze the performance of solar projects at CEBrightFutures.org. This workshop is sponsored by Clark Public Utilities' Green Lights Program.
For more information about this type of workshop, view this video created by the Stanislaus County Office of Education highlighting our workshop held on February 4, 2015. Or, get a sense of a workshop in action with this teacher-created video from a workshop in Denton, TX on June 14, 2016.

About CE™: With the help of corporate and philanthropic partners, CE prepares the next generation to lead a clean energy future. It is a career-connected education program that trains educators to bring clean energy science and technology skills and knowledge to life for their students. Our vision: powered by a clean energy economy, our communities are thriving and resilient--in one generation.
CE empowers eductors with knowledge, expertise, and capacity to advance their own professional development and increase STEM skills in their classrooms. Through this, teacher leaders emerge and lead their districts or region in renewable energy STEM/CTE education. As these regions take owenership to sustain and support this development, we will see an informed citizenry of educated energy consumers and problem-solvers from all backgrounds.
The program invests in educators to integrate the latest renewable energy science and technology into their lesson plans. We provide professional training, teacher-generated lesson plans, interactive science kits and materials, and access to real-time energy data to help bring renewable energy topics to life. www.cebrightfutures.org
Words from the Workshop Sponsor: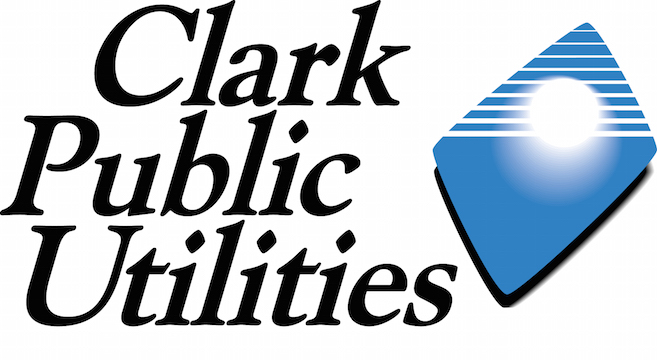 Clark Public Utilities is committed to encouraging the development of local renewable energy resources and providing curriculum support to area educators. For more than a decade, the CE program has been funded by utility customers through a portion of voluntary Green Lights contributions. Through the program, 13 photovoltaic solar arrays have been installed on Clark County schools and funding is now focused on the development and classroom implementation of curriculum related to renewable energy.
Words from Workshop Partner: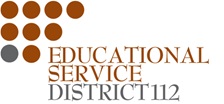 ESD112 STEM Programs is thrilled to partner with Clark Public Utilities and CE to bring quality teacher professional learning on renewable energy and engineering design to the districts we serve.
FAQ:
What topics will be covered during this training?
The topics covered will include: the fundamentals of energy and energy use/conservation; the fundamentals of solar energy; simple circuits including voltage, current, resistance and power; the photovoltaic effect and technology; wind energy and tips on integrating engineering design and inquiry into renewable energy curriculum.
What are my transportation/parking options getting to the event?
This event will be at the Vancouver Water Resources Education Center. Participants should park in front of, and enter through the main doors on the north side of the building. Classrooms can be cold, and we encourage participants to bring a light jacket or sweater.
Where can I contact the organizer with any questions?
Contact CE with any questions or for more information. CE Program Manager, Parker Mullins, can be reached at 503-553-3950 or via email at pmullins@b-e-f.org.
Do you maintain a waiting list?
Yes. Please let us know as soon as possible if you are unable to attend. We provide lunch and materials expecting you to be there!
Is my registration/ticket transferrable?
CE allows for the transfer of tickets, however, please let us know the name and email address of the participant, as we will need to gather some preliminary data to help inform our workshop!
Do I have to bring my printed ticket to the event?
No. We will have a registration table set up where you will sign in.
Is this training free for teachers/educators?
Yes, this is a fully funded training opportunity for teachers in Clark Public Utilities' service territory. This workshop is sponsored by the Bonneville Environmental Foundation with funding from Clark Public Utilities.
Is lunch provided?
Yes. Please let us know any dietary restrictions! We will also provide coffee and snacks in the morning.
Will I receive any classroom materials/equipment?
Yes! Teachers who attend this workshop will gain access to science kits aligned with the hands-on activities covered in the workshop. Each teacher has an allocation of $750 in science kit materials, with an emphasis on combining these funds into robust school kits should teachers from the same site attend.

What will the science kits include?
Kits will include materials such as solar-powered circuit supplies, electricity-generating wind turbines and a variety of DC loads. These kits are designed to be implemented with NGSS-aligned hands-on activities, including ones that we complete within the workshop.