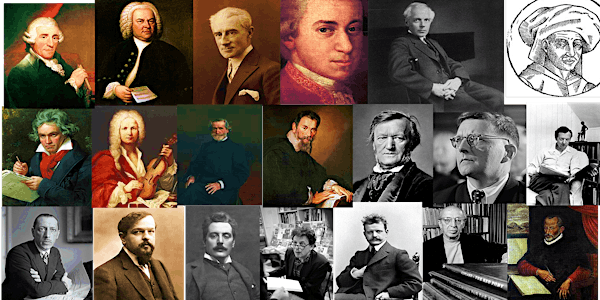 Classical Music Discussion Series - Mozart
This winter learn about the life & music of the greatest composers of all time and become a classical music connoisseur!
Refund Policy
Refunds up to 1 day before event
About this event
Each week we explore the music of a well known classical composer. We look at the musical style and the context in which and for which the music was written. It's not necessary to read music. The content is at a university level, delivered for the broad community. We run the gamut from Bach to Philip Glass.
Mozart is on almost everyone's top two list of classical composers. The intricate beauty of his writing is umatched. We have a close discussion of his ways of expression and the influence of the context of the time and place in which he worked.
Instructor: Dr. Paul A. Merkley, PhD (Harvard), FRSC, Professor Emeritus Musicology, University of Ottawa (https://www.linkedin.com/in/paul-merkley-78936612a/)
2 PM - 2.05 PM - INTRODUCTION
2.05 PM - 3.00 PM - PRESENTATION WITH Q&A
3:00 PM - 3.20 PM - BREAKOUT ROOM DISCUSSIONS
3.20 PM - 3.30 PM - RECONVENE AND CLOSING
All age groups are welcome.
We request you to keep your cameras on for the discussion part.
We will be taking a group photo during the lecture. By signing up you are consenting your pictures will be taken. You can keep your camera off, in case you do not wish your picture taken.