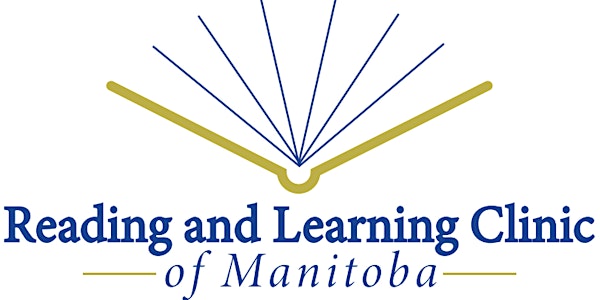 Classroom Educator Course OGA - September 17, 23, 24, 30, October 1, 2022
The OG Approach is a direct, explicit, multi-sensory, structured, sequential, diagnostic, and prescriptive way to teach literacy.
About this event
COURSE SCHEDULE - September 17, 23, 24, 30, October 1, 2022 (Saturdays 8am-4pm CST + Friday evenings 5-8:30pm CST)
This 30-hour course offers training for:
· teachers to use the Orton-Gillingham approach in a classroom setting
· specialized tutoring intervention practice
· the first step towards a Classroom Educator or Associate Level Orton-Gillingham accreditation (AOGPE) (with additional lesson plans, observations, and coursework required)
· aligned and accredited with the Academy of Orton-Gillingham Practitioners and Educators
During this training, attendees will learn about:
· dyslexia and reading disorders
· strategies for multi-sensory instruction
· formal and informal testing
· how to use information for tutorials and lessons
· how to plan an Orton-Gillingham lesson
· fundamental elements of the Orton-Gillingham approach including an introduction to phonology and basic phonics
· This course is imperative for Special Education teachers working with students who have IEP's and not achieving proficiency.
For more information please click here.
*The four day training meets criteria for participants to earn 28 Professional Development hours towards the Special Education Teaching Certificate through Manitoba Certification Branch.*
The course has a shortened lunch.
NO REFUNDS. If you want to transfer your ticket to another person, please contact us. If event is cancelled due to unforeseen circumstances, registrant has first choice of any future offerings.
You must agree with this statement:
While we encourage you to share your experience in the course, only Fellows/Fellows-in-Training (F/FIT) certified by the Orton-Gillingham Academy are authorized to train other educators in the Orton-Gillingham Approach. After taking the course, YOU ARE NOT PERMITTED TO TRAIN OTHERS IN THE ORTON-GILLINGHAM (OG) APPROACH USING COURSE INFORMATION OR MATERIALS SUCH AS AN OG LESSON PLAN, COURSE GOOGLE DRIVE AND THE COURSE PADLET.
This policy ensures that children/students who receive Orton-Gillingham instruction are taught by educators who have taken a course by an experience, knowledgeable OG practitioner at the Fellow/FIT level. Following this policy preserves the integrity of the OG Approach, protects you as a practitioner, and most of all, ensures effective teaching for struggling readers.
What are helpful ways I can share course content after taking this course?
• Share articles assigned in this course, such as articles about handwriting, phonemic awareness, and dyslexia. Articles are particularly beneficial for sharing because the facts and research citations are readily available in the text.
• Share how the OG Approach may be an appropriate instructional method for a specific student• Share your students' success stories.
• If you are completing a practicum, you can ask your Supervising Fellow/FIT if your lessons would be appropriate for others to observe.
What does it mean to be training in Orton-Gillingham?
Only individuals who successfully complete both a course and practicum are eligible to apply for accreditation with the Orton-Gillingham Academy, who keeps a directory of everyone with OG accreditation. After taking this course you can add this course to your resume, but you cannot advertise yourself as trained in Orton-Gillingham as you must also follow through with the practicum.