Claudia Gutierrez | Double Flame Art Exhibition: Show Runs: May 21 — June 27, 2021
About this event
Claudia Gutierrez | Double Flame
Virtual Exhibition Tour and Conversation With The Artist Video Launch: May 21, 2021, at 6 PM @studiosixtysix
Show Runs: May 21 — June 27, 2021
Claudia Gutierrez is a Latin-Canadian artist living in Ottawa, Canada. Having expanded her practice from painting and printmaking to include textile production, she is inspired by the patterns found in written language, by the tactility of her materials and the potential for repetitive, meditative handwork to weave together notions of lineage, location and liminality.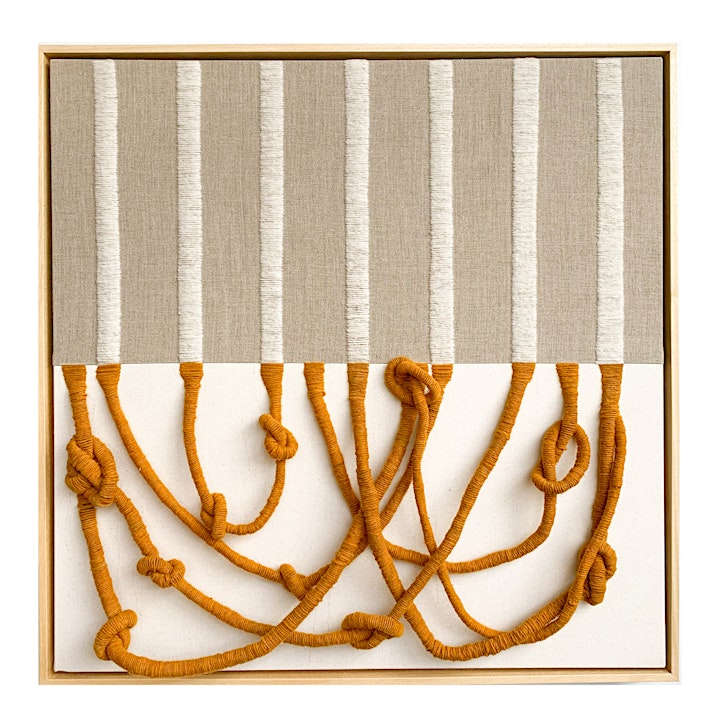 Organizer of Claudia Gutierrez | Double Flame
Studio Sixty Six founded in 2013, an Ottawa art gallery devoted to showcasing Canadian artists with curatorial rigor is the city's best spot to find unique, thought-provoking art in a wide variety of media. We focus on culturally and artistically diverse solo and group shows. As part of our art gallery's program we provide art lovers, art collectors, and designers with the opportunity to access the best new cutting edge artwork for sale.