Hand build a small flock of birds.
About this event

Hand building with clay is very immediate and satisfying. Learn the tips and techniques to create these charming bird forms in a variety of sizes. After you have made the birds you will decorate with underglazes in preparation for firing. The final pieces will be glazed in clear or if you are an open studio member you can finish the piece yourself. This class is suitable for all levels. Pieces will be bisque and glaze fired to will be available to pick up in two weeks.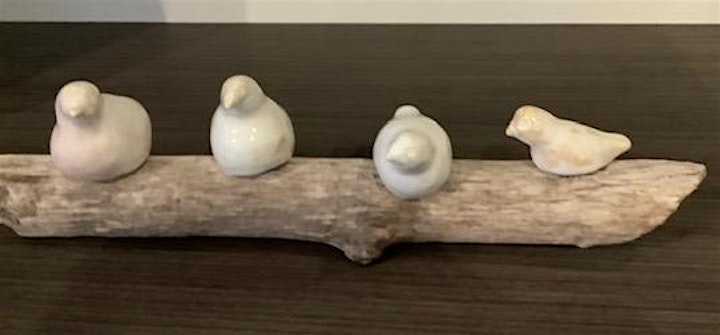 Organizer of Clay Birds-Hand Building with Jan Mok
GBARTS is an arts incubator with a focus on fine craft and art skills development. The facility offers dynamic experiential training to new and mid-career artists. We view GBARTS as a focal point for the arts, attracting new talent to the area and revitalizing our present community. The goal is to increase awareness of the arts in our community and to give people an opportunity to experience the act of making.