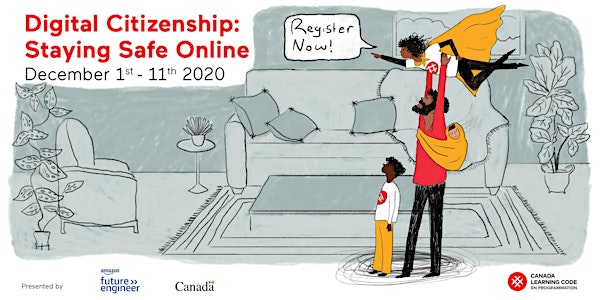 CLC Week Family Game Night: Amazing Relay Race - Barrie
Join us for a family game night!
About this event
Join us for a family game night!
Story time… with a twist! This story needs your help for an ending. Assist our friend, Amira, by finding strategies to help her stop cyberbullying. Then compete in a virtual Web Quest, investigating the best resources to help Amira - and your kid(s) - understand cyberbullying.
Family Game Nights are an opportunity to get together and learn in a social and collaborative environment. If you love our workshops you'll enjoy connecting with others from the Canada Learning Code community to explore digital citizenship and online safety through some fun games!
Feel free to grab some snacks and a competitive spirit, along with the following unplugged materials:
Stick it Notes or paper
Pen or markers