Description
Who We Are
Clean Earth Foundation is a not-for-profit organization working to unify not-for-profits related to environmental causes. We want to support new or existing green technologies, foster environmental literacy, and promote initiatives that generate positive change by raising funds and awareness for environmental causes.
Clean Earth is currently working on many different environmental initiatives and projects locally, nationally, and internationally. Clean Trails and Clean Lakes were our first two initiatives launched and have removed over 300 pounds of trash from local trails and lakes across three continents and five countries, spanning from North America to Ecuador.
Clean Earth is creating an online platform that will connect hundreds of environmental initiatives, organizations, and not-for-profits to millions of people. Our platform will allow people to interact and donate to these charities and organizations in an effective, engaging, and transparent way. This will allow donators to choose specific small charities which are tackling issues they are passionate about and allowing them to directly donate to the charity while being updated about the impact of their donation.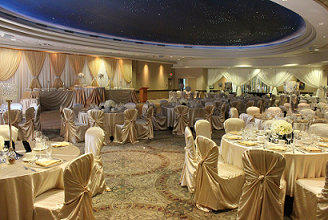 The Starlight Gala
Come to our gala and celebrate the official launch of Clean Earth while enjoying a great evening at Club Roma! Proceeds are being donated to local, national, and international environmental causes.
Local Cause: Niagara Clean Trails initiative via Clean Earth
National Cause: BC Wild Fires via Stand Earth
International Cause: Global ocean clean up efforts via The Ocean Cleanup
Below is a schedule of the gala as the night unfolds:
6:30 PM - 7:30 PM Cocktail Hour and Networking
Enjoy delicious antipastos as you network with local entrepreneurs, business leaders, and community members. A silent auction will take place and a cash bar will be available.
7:30 PM - 8:30 PM Dinner
Enjoy a delicious 3-course meal dietary options are available
8:30 PM - 9:30 PM Clean Earth speeches and presentation
presentation from Clean Earth
Remarks from organizational president Matthew Clark
Key note speeches
9:30 PM - 11:30 PM Live Music and Dancing
Enjoy live music and the conclusion of our silent auction. The dance floor will be open for all attendees with the performance of our live band.
Visit our Facebook to learn more and share our event!
https://www.facebook.com/CleanEarthCanada/
Visit our website to learn more about us!
http://cleanearthfoundation.com/
We appreciate your support and look forward to seeing you at the gala!
Matthew Clarke
President Clean earth
Email: contact@cleanearthfoundation.com
Phone: 905-380-4724