An event to celebrate the incredible work completed by the first ever cohort of Clean Energy Fellows with the CE program.
About this event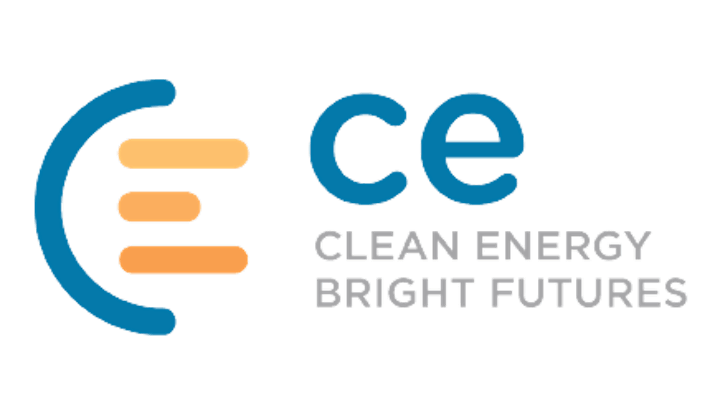 Six Clean Energy Fellows have spent the past year developing, implementing, and refining deeply impactful Action Plans in their home region for the purpose of building the next generation of the clean energy economy. Through an array of customized solutions, these educators have ensured that their students have access to industry professionals and resources and are engaged in cutting edge topics surrounding localized energy issues.
During this event, Fellows will present their completed projects, indicating what steps they took this year and the steps they intend to take moving forward to ensure the longevity and continued growth of this work. Each Fellow will have a particular time slot to present their incredible work, and attendees may choose based upon the segments they hope to attend. Below is an agenda for the event:
Welcome and Introduction: 2:00-2:15 PM
Presentations : 2:15-4:30
David Heritage and Brandi Baker-Rudicel, Cottage Grove, OR (2:15-2:40)
Emily Kohner, Hood River, OR (2:40-3:05)
Christie Ryba, Marysville, WA (3:05-3:30)
Break (3:30-3:40)
Clayton Hudiberg, Walla Walla, WA(3:40-4:05)
Shelby Jones, Heart Butte, MT (4:05-4:30)
Wrap Up and Recognition: 4:30-5:00
See the project descriptions below for a better sense of what each individual Fellow's project looks like:
David Heritage and Brandi Baker-Rudicel (Cottage Grove, OR): Brandi teaches Health and CTE and David teaches Math and Science at Al Kennedy High School in Cottage Grove, OR. Al Kennedy is an alternative school that focuses on integrating real world sustainability projects and research into students' day-to-day learning experiences through a collection of local partnerships. Brandi and David hope to integrate energy education and careers into this model, building new science curriculum and eventually host a Clean Energy Day for the region. This process will involve bringing together local partners such as Emerald PUD to inform the development of activities and events. As part of this, the team also hopes to create curriculum that gives older students the opportunity to guide elementary students through renewable energy STEM activities.
Emily Kohner (Hood River, OR): Emily teaches English and Social Studies at Hood River Options Academy. Over the course of the year she has been developing and refining ideas for curriculum that engages her students in the regional energy system of the Columbia Gorge. This curriculum also builds linkages to hydrogeology and issues of energy equity. She is hoping to incorporate this curriculum into their district STEM curriculum for regional educators to share following their completion during the 2020-2021 school year.
Christie Ryba (Marysville, WA): Christie is 5th grade STEM educator at Liberty Elementary School in Marysville, WA. Christie is currently working on an Action Plan to develop after-school engineering programs for regional students to engage in regional and national challenges. Focusing on wind energy engineering, Christie is partnering with Snohomish PUD and other regional industry partners to inform student projects and provide additional learning opportunities. She is hoping to expand this program to all regional schools in the next several years.
Clayton Hudiberg (Walla Walla, WA): Clayton Hudiberg is an Environmental Sciences teacher and Science Dept. head at Walla Walla High School. Utilizing many years of curriculum development as a foundation, Clayton is taking on the development of an energy-focused career day that focuses on workforce opportunities in the Walla Walla region. Students will connect classroom experiences to in-person conversations with regional partners in natural resource management, utilities, and other related fields. His project focuses on highlighting opportunities that currently exist in the community and increasing making regional career options more clear for his students.
Shelby Jones (Heart Butte, MT): Shelby teaches Middle and High School Math at the Heart Butte School in Heart Butte, MT. She spent the 2020-2021 school year developing in-depth hands-on engineering challenges to engage not only students but their families in the engineering design process. Topic areas included home energy efficiency, wind energy, and solar car technology. Working with regional partners, she has paired this curriculum with student engagement in regional solar projects on the Blackfeet Reservation and is hoping to continue leveraging this as a resource for student learning and to deliver professional development to other educators in the region on these topics.
Organizer of Clean Energy Fellows 2020-2021 Showcase and Celebration
CE is a national clean energy, career connected education program from Bonneville Environmental Foundation. Together with schools, educators and industry, we strive to build a clean energy future to ensure that our communities and the environment are thriving and resilient. We work to expand access to opportunities for all students regardless of their geography, gender, ethnicity, or socioeconomic status. CE is funded by corporations, regional utilities, and philanthropic organizations. To date, our funders have impacted more than 150,000 students nationwide through CE programming. For more information, visit www.cebrightfutures.org.