Description
Can machine intelligence reduce the impact of our growing human footprint?
Join us on March 8 as we explore how artificial intelligence is breathing life into the way we manage our natural resources — from feeding the world more sustainably to reducing the environmental impacts of mining, energy production and power generation.
This is an opportunity to learn about new research areas and job opportunities with technology startups and industry incumbents that have embraced the transformational potential of big data and AI. For these companies, it's also an opportunity to convey how AI fits into their future, the challenges they face, and the difficulties of finding the talent they need to succeed.
Come for a mix of keynotes and sector-specific panels that flesh out:
The needs of each sector and its key players

Specific problems that need solving

How artificial intelligence and machine learning will be (and already are) part of the solution
After each panel, attendees will be invited to participate in interactive breakout sessions hosted by panelists and other sector experts. The day will begin with a morning keynote from Jodie Wallis, Managing Director for Accenture's AI practice in Canada, and includes opening comments from Darin Graham, Industry Innovation Director at the Vector Institute.
Participating organizations include Barrick Gold, Farmers Edge, MineSense, Canvass Analytics, Element AI, Jolimont Global Mining Systems and Natural Resources Canada. The day includes a complimentary lunch and will conclude with a networking reception where audience members and participants can continue the conversation.
Detailed agenda to follow
Who should attend?
Young professionals, students researching machine learning and artificial intelligence, cleantech startups with AI solutions, and innovators from large resource-focused companies that see AI applications as a way to make their operations more efficient, sustainable and profitable.
Featured Speakers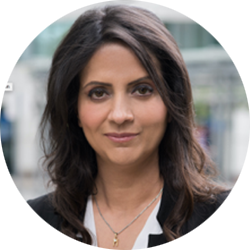 Humera Malik, Founder & CEO – Canvass Analytics
At Canvass Analytics, Humera drives the vision and strategy for changing the way industrial companies think about and use operational data. She has worked with some of the largest businesses around the world to transform their business strategies, enter new markets and create new revenue streams. Specifically, Humera has worked with Microsoft, AT&T and Bell Enterprise where she was responsible for defining innovative enterprise business solutions targeting several key industries — transport, manufacturing, retail and energy.
Humera has received various recognitions with most recent being a recipient of the Women of M2M/IoT award and is a sought-after entrepreneur and expert on the impact of industrial artificial intelligence on the global economy.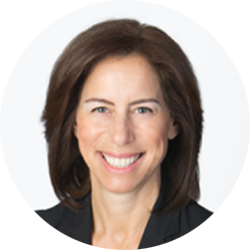 Jodie Wallis, Managing Director – Financial Services & Canadian AI Lead, Accenture
Jodie Wallis is a senior leader at Accenture and the Managing Director for Artificial Intelligence (AI) in Canada. In this role, Jodie is responsible for expanding Accenture's business presence in the AI ecosystem, attracting top talent, and bringing innovation and global AI expertise to Canadian clients across all industries.
Jodie leads Accenture's collaboration with AI business partners and academia at a time when organizations are increasingly turning to AI as the predominant way to do business. She also works with Canadian clients to unlock the potential bottom-line benefits of AI and oversees Accenture's investments in the Canadian AI ecosystem — including sponsorship of the Vector Institute in Canada.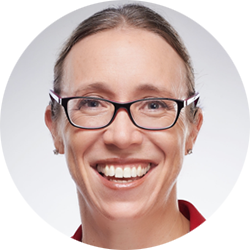 Michelle Ash, Chief Innovation Officer – Barrick Gold
Michelle oversees Barrick Gold's innovation program, looking both at how innovation can drive productivity in the existing business as well as how it can be harnessed to deliver alternative business models. She joined Barrick in January 2016 and brings with her more than 20 years of experience in the mining and manufacturing sectors with a focus on business improvement and change management. Last year, Michelle was named to the 2016 list of "100 Global Inspirational Women in Mining" by Women in Mining UK.

Sponsors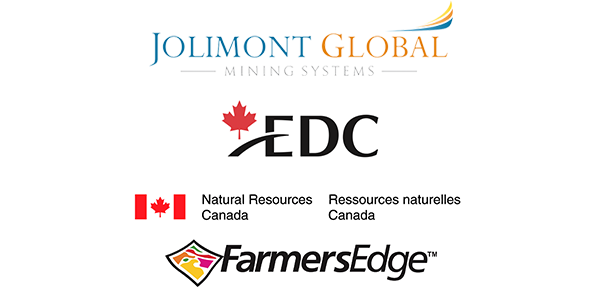 Event Contact: Tyler Hamilton, Senior Manager, Partnerships, MaRS Cleantech, thamilton@marsdd.com